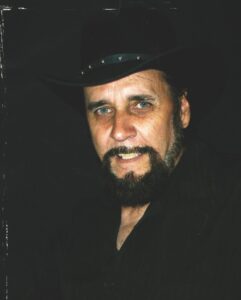 Henry Lee Akers
September 12, 1940 - April 7, 2022


Henry Lee Akers, 81, of Winchester, Ohio passed away on April 7, 2022 at Adams County Regional Medical Center in Seaman. He was born September 12, 1940 in Pikeville, Kentucky. He is preceded by parents: Henry and Nancy Akers; two brothers and ten sisters.


Henry is survived by wife Marilyn Sue Akers; one son, Terry Lee Akers; two daughters: Anita Akers Clark and Loretta Stricklett; eight grandchildren and nine great grandchildren.
Henry loved his family and friends. He was a hard worker and helpful neighbor.  He enjoyed hunting, fishing and car shows.
The
public
visitation is 12 – 3 PM Sunday, April 10, 2022 at Lafferty Funeral Home Incorporated, 205 South Cherry Street, West Union, Ohio 45693.
Lafferty Funeral Home Incorporated serves the family.
Condolences
Kim Orick - Apr 9, 2022
So sorry for your loss. My husband was from pineville Ky.
Paula Jestice - Apr 9, 2022
Henry Im so sorry to hear of your Passing! Sending love and prayers to your family! As I set here and remember all the memories our families shared it brought such a smile to my face. The late night stories on the front porch after You and dad had a long day fishing! The trips that you took me and your kids over to Mosses farm and showed me a totally different way of living. I was facinated by the Amish. The awesome cooking Marilyn and mom shared in the Kitchen.( Best cooking I have ever had)The aroma of her baked goods was worth the long trip from Franklin every time. The trips to church and watching You and dad and Darrell and Paul Conn, Bro Lovejoy and Brother Porter shouting around the whole church house will always remain alive in my memories. And even the laughs and good sense of humor we all shared touches my heart! I pray that my Daddy and Mom welcomed you through heavens gate and you were able to shout all the way in like you did when we were younger. Love you and all your family. Sending hugs and prayers to them today!
Cassie Canter - Apr 9, 2022
My heart aches for all of you. Loosing your husband and father is devastating. I will never forget his sense of humor and the way he made us laugh. I love you all ♥️
Nora - Apr 9, 2022
He was a great person he treated everyone like family he was very much loved