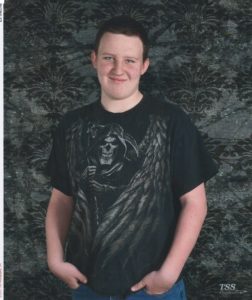 Harley Lewis
September 2, 1999 - December 16, 2017


Harley D. Lewis, 18, of Lynx, Ohio passed away on Saturday, December 16, 2017 at the Adams County Regional Medical Center in Seaman, Ohio. He was born September 2, 1999 in Georgetown, Ohio. He was preceded in death by his paternal grandparents, Harold and Leatrice Lewis.
Harley is survived by his parents, Kelly and Sherri (Newman) Lewis of Lynx; grandmother, Connie Collins of Manchester; brother, Kelly Lewis, Jr. and wife Shayla of West Union, and nephew, Carsan Lewis.
Harley graduated from West Union High School in May 2017.
The visitation is from 10:00 until 12 noon on Friday, December 22, 2017 at Lafferty Funeral Home in West Union. The funeral service will follow at 12 noon with Pastor Donald Lewis officiating. Burial will be at Hamilton Cemetery near Lynx.