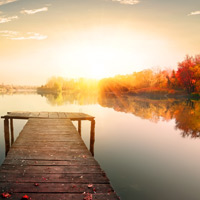 Danny Keith Copas
May 29, 1959 - June 27, 2023
Danny Keith Copas, 64, of Lynx, Ohio passed away Tuesday, June 27, 2023 at Southern Ohio Medical Center.  He is preceded by parents: Virgil Edwin and Berchie Essie (Taylor) Copas; wife, MaryJean (Taylor) Copas; one brother, Larry Copas, one sister-in-law, Betty Copas; two brothers-in-law: Lloyd Nixon and Carl Miller; two nephews: Jason Copas and Michael Edgington and one niece, Melissa Copas.

Danny is survived by one son, Daniel Lee Copas of Lynx; one daughter, Heavenly Nicole Copas of Lynx; four brothers: Harold Copas of Wheelersburg, Jerry (Ruth Ann) Copas of West Union, Forest (Connie) Copas of Lynx and Richard Copas of Lynx; three sisters: Evelyn Nixon of Portsmouth, Juanita (Joe) Martin of Peebles and Kathy (Phillip) Dryden of Manchester; special niece, Joyce Ann Nixon; several other cousins, nieces, nephews and friends.

Danny was a member of the Mt. Armenia Church and dedicated his life to the lord. He was a loving, gentle, caring, talented and creative man.  He loved spending time with his family and friends and will be deeply missed.

Mr. Copas will be cremated. The family will hold a private celebration of life at their convenience.

Lafferty Funeral Home Incorporated serves the family.
Condolences
Chester whaley - Jul 5, 2023
Cathy I am so sorry for your loss may the good lord comfort you and your family
Sharry Bennington - Jul 3, 2023
I'm so very sorry for your loss. My mom, Emma Conn Hayslip grew up in Lynx and often spoke of Berchie and Virgil. She was Ed and Ellie Conn's daughter., sister of Herman. Her father helped built Mt. Armenia Church. Prayers for the family and friends.
Rhonda henderson - Jul 2, 2023
Sorry for your loss
Rebecca curry hodge - Jun 30, 2023
Went to school with him,such a nice person.he will be missed
Rhonda & TJ Roberts - Jun 30, 2023
Dan was one of the first people who welcomed us in Lynx and we became fast friends. My heart aches because he is gone so soon after his sweet wife. He was a good husband and a wonderful dad. I pray for his children that God will help them through this difficult time and that the love they shared for each other will help them find peace and understanding.
Elaine and John T. Lafferty - Jun 29, 2023
We are so sorry to learn of Danny's passing. May many years of good memories give all of his family comfort and peace.