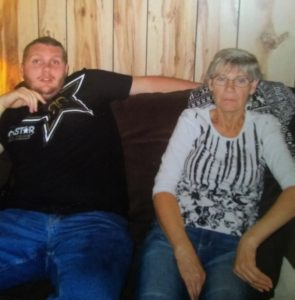 Charlotte Ann (Steward) McGinnis
May 26, 1951 - March 9, 2018
Charlotte Ann (Steward) McGinnis, 66, of West Union, Ohio passed away on Friday, March 9, 2018 at her home. She was preceded in death by her daughter, Brenda Steward, one brother, Jack Steward, and parents, John and Bernice (Conn) Steward.

Charlotte is survived by her husband, Joey McGinnis of West Union; son, Joey Michael McGinnis at home; six brothers: Keith (Michelle) Steward of Lynx, Rick Steward and Sam Steward, both of Lynx, Glenn (Freda) Steward of West Union, Rodney (Theresa) Steward of Sardinia, and Everett (Tami) Steward of Winchester; four sisters: Judy Steward of Lynx, Margaret (Dan) Wilson of West Union, Hazel (Andy) Royster of Kentucky, and Mary Howe of Toledo, and a host of nieces, nephews, cousins, aunts, uncles and friends.

In lieu of flowers, the family would appreciate memorial donations be made to Lafferty Funeral Home, Inc., 205 South Cherry Street, West Union, Ohio 45693.

The visitation is from 12 until 2 pm on Monday, March 19, 2018 at Lafferty Funeral Home in West Union.  The funeral service will follow at 2 pm with Pastor Pete Francis officiating. Burial will be at Mt. Armenia Cemetery in Lynx.