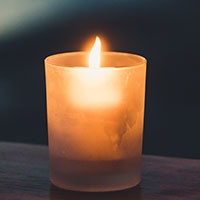 Wilbur Coleman Morrison
December 4, 1930 - August 22, 2022
Wilbur Coleman Morrison was born December 4, 1930 in Monroe, Township, Adams County, Ohio.  He died August 22, 2022 at the Adams County Manor in West Union. He was 91 years, 8 months and 18 days old. Son of the late Minor Coleman Morrison and Martha Belle (Francis) Morrison. Other than his parents, he is preceded by an infant sister, Mary Lucille Morrison; an infant grandson, Raymond Morrison and a beloved and devoted companion of many years, Mary Etta (McPherson) Dycus of Little Rock, Arkansas.

Wilbur is survived by two sons: Howard C. and wife Debora D. Morrison and Glen R. and wife Lisa L. Morrison; four grandchildren: Stacey, J.C., Wesley R. and Amanda L. Morrison all of Manchester; one sister and brother-in-law: Betty J. (Morrison) and Duane "Blue" F. Henderson; one loco parentis brother and sister-in-law: Bill G. and Linda (Russell) Francis, all of Lexington, Kentucky and several nieces, nephews and cousins.

Wilbur graduated from Manchester High School, DeVry Technical Institute, The United States Army Infantry, Artillery, Engineer, Adjutant's General and Senior Warrant Officer Schools.  He was a retired military officer and a retired farmer.

Mr. Morrison will be cremated.

A private memorial service will be held at the convenience of the family.



In Lieu of flowers please make memorial donations to:

The Hines Blind Center Alumni Association Incorporated, 5000 South 5th Avenue, Hines, IL 60141-3030

Lafferty Funeral Home Incorporated serves the family.
Condolences
Phil and Vicki Rhonemus - Aug 28, 2022
Dear Morrison Families, Keeping you in our thoughts and prayers at this time. Sincerely,
Rick and Belinda Sininger - Aug 25, 2022
The Lord is close to the brokenhearted (Psalms 34:18). Praying the family and friends can find the comfort needed with this promise. Wilbur will be missed.
Judy Laney - Aug 24, 2022
So sorry for your loss. Martha Bell was my grandma Flora Ralstons cousin. I remember him at the reunions
Kathy Mobbs - Aug 23, 2022
So sorry to hear about the passing of Web. He was a good sweet man and will be dearly missed.