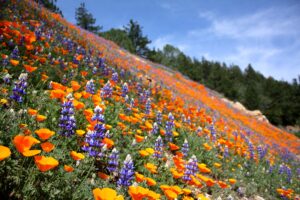 Vickie L. Frost
May 10, 1954 - June 5, 2023
Vickie L. Frost, 69, of Rome, passed away Monday, June 5, 2023 at her residence. She was born May 10, 1954 in West Union.  She is preceded by parents: Carl Eugene and Betty Darlene (Spires) Cox; in-laws: John and Donna Friend.

Vickie is survived by her husband, Doug Frost of Rome; two sons: Darrin (Kristi) Frost of Mount Orab and Kelly Frost of Rome; three grandsons: Landyn and Ryan Frost of Mount Orab and Sean Frost of Columbus and three brothers: Carl (Joyce) Cox of Stout, Joe Cox of Rome and Terry Cox of West Union.

Vickie enjoyed shopping, gardening, flowers and animals.  She was a member of the Rome Methodist Church for many years.  Above all else, she loved spending time with her family and treasured baby-sitting her grandchildren

Mrs. Frost will be cremated.  There are no services at this time.

Friends can sign online condolences at www.LaffertyFuneralHome.com

Lafferty Funeral Home Incorporated serves the family.


Condolences
Barbara Martin - Jun 14, 2023
I've known Vicki since I was 13. She was always the same pleasant person when I saw her. Sha was usually full of life. I send condolences to her husband, sons, and family and friends. Much love.
Phil and Vicki Rhonemus - Jun 12, 2023
Dear Doug, Kelly, Darrin, and Extended Frost Families, Keeping all of you in our thoughts and prayers. We will miss Vickie and all the interactions we had with her at Happy Hours, Oliver, and Venture. She filled many roles over her career at these places. Our sympathies to all of you. Sincerely,
Diana L Wilson - Jun 9, 2023
I am so very sorry for your loss. Vickie was an amazing person. I remember talking to her in Rome and when she drove the bus and picked up Courtney. She always had a smile and was so sweet. She will be missed. R.I.P. sweet angel.
Denise Mefford and Heather and Leela - Jun 8, 2023
We are saddened by your sudden loss Prayers for all the family
Linda Ralston and Richard Ralston - Jun 7, 2023
Vickie was a great woman and I knew her all my life. She was usually a squirt and reflective girl and a smiling and happy adult. She married a very close friend and was his lifelong partner. Iwe wish Doug, the children and grandchildren our most sincere condolences
Randy an Rita Bilyeu - Jun 7, 2023
So sorry to Doug an family for your loss. Love an prayers
Esta Clyta Deborah Carter - Jun 7, 2023
So sorry for your loss.
Sandra verax - Jun 7, 2023
Doug, Kelly, Darrin, Carl, Joe, Terry, grandkids and rest of family. So sorry to hear about Vicki. Keeping you all in my thoughts and prayers.
Trevor Spires - Jun 7, 2023
Terry, Doug, Joe, Kelly, and Darren and all of her family I may have missed. Words cannot express the sorrow I feel for you guys. Vicki will be sadly missed, but she has left an undying mark on every life she touched. I will miss her.
Wayne and Judy Harper - Jun 7, 2023
Precious in the sight of the Lord, Is the death of His saints. Psalm 116:15 Our sweet Vicky has gone on to her reward. Family and friends will grieve, hurt, wonder why. But one thing for certain, she is resting in the arms of our Heavenly Father; no more pain or anxiety. Prayers to family, Wayne and Judy
Mary Harper - Jun 7, 2023
Doug, Kelly, & family, we are so sorry for your loss. Much love and prayers.
John Whaley - Jun 6, 2023
To Doug and family. I'm so sorry for your loss. Vicki was a very good friend from my years at Oliver and Venture..she helped me in so many ways. I'm grateful to have met her. God bless you all
Kathy Cross - Jun 6, 2023
So sorry for your loss . Vickie will be greatly missed.
Vickie Bivens - Jun 6, 2023
So sorry for your loss. Our condolences. Thinking and prayers for the family. Vickie and Tim Bivens
Ronni Spires - Jun 6, 2023
So sorry for your loss!
Cindy Pollard - Jun 6, 2023
So sorry to hear this! Sending love and prayers to all of you!
John T and Elaine Lafferty - Jun 6, 2023
We send our sincere sympathy to Doug and Vicki's sons and family. Her memory will remain with all who knew her.