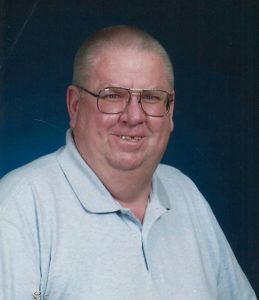 Vernon M. Hartman
October 6, 1949 - October 30, 2018
Vernon M. Hartman, 69, of Cedar Mills, Ohio passed away at home on Tuesday, October 30, 2018.He was born October 6, 1949 in Springfield, Ohio.  He was preceded in death by his parents, Nealen and Josephine (Kozba) Hartman; sister, Francis Grambor,and son, Anthony Hartman.

Vernon is survived by his wife, Shirley (Brown) Hartman of Cedar Mills; two sons: Michael Hartman and Nealen Hartman, both of San Diego, California; two sisters: Delores Cooper of Dayton, Ohio and Martha Brewer of Atlanta, Georgia; two brothers: Ron Hartman and Larry Hartman, both of New Carlisle, Ohio; three grandchildren, and several nieces and nephews.

Vernon was a truck driver for 28 years.  He was a US Army Veteran. He was a member of the Bible Baptist Church in West Union, and the Adams County Bee Keepers Association.

Memorial donations may be made to the Bible Baptist Church Children's Ministry, P.O. Box 487, West Union, Ohio 45693.

The visitation is from 6 until 8 pm on Tuesday, November 6, 2018 at Lafferty Funeral Home in West Union. The funeral service is at 10 am on Wednesday, November 7, 2018 with Pastor Tim Carter officiating. Burial will be at Moore's Chapel Cemetery in Blue Creek, Ohio. The Adams County Honor Guard will conduct a military service.
Condolences
Carol Joyce - Nov 3, 2018
We will miss Vernon but we know this is not a final goodbye! May God comfort you Shirley and hold you close to him. We love you!
JoAnn Hilderbrand - Nov 3, 2018
Shirley I am so sorry for the loss you and your family prayers to all