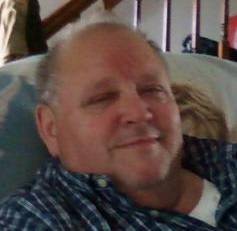 Thomas L. Little
October 31, 1948 - July 6, 2019
Thomas L. Little, 70, of West Union, Ohio passed away Saturday, July 6, 2019 at the Hospice of Hope Care Center in Maysville, Kentucky. He is preceded in death by his parents, Verneda (Belcher) Little Embry and Leonard Little; sisters, Margret Little, Bettie Cain, Sally Selonki, Eva Little, and great grandson, Tyler Smith.

Tom is survived by his wife, Lorene (Singleton) Little of West Union; daughter, Brenda (Bryan) Smith of Hamilton; son, Leonard (Tina) Little of Hamilton, Ohio; grandchildren: Brittany Smith, Jerimy (Kristen) Smith, Jared Little, Jacey Little, and Jansen Little; great grandchildren: Ayden Bowling, Karlee Smith, Jerimy Smith Jr., and Sarah Smith; sisters: Linda (Wes) Gay of Arkansas, Rita Ramey of Irvine, Kentucky; brothers, Paul (Jean) Little of West Union and Jay (Beth) Little of Winchester, Kentucky; half brothers, Roy Embry of Middletown, Ohio and Woody Embry of Irvine, Kentucky.

Tom attended the New Heart Community Church in Locust Grove in Adams County. He retired from AK Steel after more than 30 years of employment.  He also worked several years for ABX Air.  He was a lifetime member of the N.R.A.

The visitation is Thursday, July 11, 2019 from 12 until 2 pm at Lafferty Funeral Home in West Union. The funeral is at 2 pm with Pastor Dewayne Logan officiating. Burial will be at Cherry Fork Cemetery in Cherry Fork in Adams County.
Condolences
Paulette Parsons - Jul 26, 2019
Brenda Kay, Smokey and Tina - I send my love and sadness over the loss in this life of your father Tom. He was a kind man. Such sadness now but in the blinking of an eye we will see him again in the arms of his Savior, our Lord Jesus Christ. To his wife and all his relatives I send comfort through God's love. Sincerely, Paulette Helton Parsons
Kemp Electric Supply - Jul 11, 2019
Smokey and Tina, our deepest condolences to your family. so very sorry to hear of your Dads passing. we will keep you in our thoughts and prayers. Your Friends at Kemp Electric Supply Co.
Mary debord - Jul 11, 2019
Sorry for you lose he was a good friend
Glenn Coomer - Jul 10, 2019
So sorry for your loss. Our thoughts are with you.
Chester and Janet Carroll - Jul 10, 2019
So very sorry for your loss. Our thoughts and prayers are with you.
Mitchell C. Adams - Jul 10, 2019
To Tom: We'll miss you buddy. To Lorene & family: Our condolences and deepest sympathy. Tom would a mountain (of freight) for you. No, really, I saw him do it. Him and his little TUG! We will see you in the stars! We will have a pilot dip his wing for you! Regards, Mitch (Retired), Jay and the gang at ABX Air, Inc.
Sherry Cochran-Bartels - Jul 10, 2019
My deepest condolences for those Tom leaves behind, especially his children, Smokey and Brenda. Though this may be a trying time just know that your father is resting in peace, free from his illness and pain. My prayers and thoughts are with you.
Carolyn Hale Cubbedge - Jul 10, 2019
So sorry to hear of Tommy's death. We grew up together and graduated from Lakota the same year. Last saw him at our 50th reunion. Rest In Peace.
Shamu - Jul 10, 2019
He was the best uncle (dad) a girl could get. B.K. and Smokey thanks for sharing him with so many of us. He was stricket, sturn and loving because he genuinely cared enough to be that one! Great white whale O sure do love and miss you more than I was ever able to show or tell you. Lorene I send many thoughts and prayers. Thanks for loving him like he deserved. Wish I could be there!
Sharon Woodrum - Jul 10, 2019
So very sorry to hear of your loss. Tom was always such a nice guy. Went to high school together and graduated in 1967. He will be missed. RIP Tom.
Irene Hampton Lee - Jul 10, 2019
So sorry for your loss. Thomas went to school where I went . Liberty & Lakota. They were my neighbors living on Horse Shoe Bend Rd in Hamilton, Oh I think Thomas was in my brother Willie Hamptons class and Paul & I were in the same grades. I know what it's like to loose a husband to death. I've had 2 . My last hubby passed this January. I will be praying for all of you.
Mike Hubbard - Jul 9, 2019
I am so sorry for your loss . Tom was a good man. He helped me and Linda alot when we first got married. Before we got our own car he let us use one of his many homes. He became a strong provider and father figure for his family after his father died. RIP TOM.
Anita Clark - Jul 9, 2019
So sorry for your loss, your in my thoughts and prayers
John Newton - Jul 9, 2019
Smokey and Tina you have our deepest condolences.