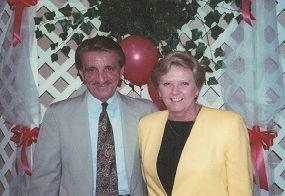 Sharon R. Grooms
August 4, 1946 - October 15, 2017
Sharon R. Grooms, 71, of Lynx, Ohio passed away on Sunday, October 15, 2017 at her home. She was born August 4, 1946 in Middletown, Ohio. She was preceded in death by her parents, Lacy and Wanda (Jones) Sparks.

Sharon is survived by her husband, Larry Grooms of Lynx; four sisters: Rebecca (Rickie) Wiley of Franklin, Barbara Martin of Sharonville, Tammy (Mark) Florence of St. Louis, Missouri and Christy Scott of Northern Kentucky, and numerous aunts, uncles, cousins, nephews and nieces.

Sharon had worked as the Manager at the WalMart Photo Center in West Union for many years. She was a member of the Church of God in Middletown. Sharon loved gardening. She was a wonderful mother to her three stepchildren.

At her request, Sharon will be cremated and there will be no services.