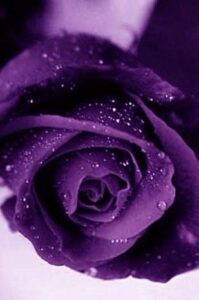 Sara Lyn Fields-Cook
October 25, 1983 - July 17, 2021
Sara Lyn Fields-Cook, 37, of West Union, Ohio, died Saturday July 17, 2021 Boardman, Ohio.  She was born October 25, 1983 in Georgetown.  She was preceded by one son, Boston Bloomfield; parents: Terry Fields and Velma Grooms-Kemmeter and grandparents: Willard and Linda Grooms and Sherwood "Woody" Fields.

Sara is survived by daughter, Jaida Bloomfield of Seaman and 4 younger children; one sister, Erica (Shannon) Grooms of Peebles; paternal grandmother, Louise (Carl) Fields-Brown, several aunts and uncles: Nicki (Jim) Knox, Stephanie (Zack Miller) Grooms, Scott Grooms, Sonya (Marty) Meyer, Betsy (Richie) Jones, Steve (Angie) Fields, Troy (Cindy) Fields and Scott (Melissa) Fields; two nieces: Courtney and Caitlin Grooms; two nephews: Calvin and Corey Grooms; several cousins and friends.

Sara enjoyed camping and decorating for parties and spending time with her family.  As a child she was a member of the Girl Scouts of America and Brownies and attended North Adams Schools.  She adored her children and loved entering them into pageants.  She spent time as a caregiver to her grandfather and enjoyed her career in home health.  She will be deeply missed by all who knew her.

In lieu of flowers, memorial donations can be made to:

Lafferty Funeral Home Incorporated, P.O. Box 5, West Union, Ohio 45693.

Ms. Fields-Cook will be cremated.  A celebration of life will be held at the convenience of the family.

Lafferty Funeral Home Incorporated is serving the family.
Condolences
Ashley - Aug 11, 2021
I have been speechless for awhile but wanted to say something about Sara , Sara and I was close for along time we wrecked her Camaro together coming back to peebles from work in Portsmouth , We practically lived together, You me and stac my mom always called us girls Fricks and fracks lol , We separated for a little while but jumped back in like we didn't skip a beat , We was starting to get close again and now you're gone my heart absolutely brakes for Jada and you're family I miss you deeply, You're up in heaven now my friend wait by the gates for me RIH my beautiful friend
Barbara Martin - Jul 30, 2021
To the Fields family, My sincere condolences and prayers on you loss. Two losses in one month Is entirely too many. May God bless and watch over you during difficult time. Much luv.
Phil and Vicki Rhonemus - Jul 26, 2021
Dear Cook and Fields Families, Keeping all of you in our thoughts and prayers at this time. Sincerely,
Gypsy hobbs - Jul 23, 2021
I am sorry I did not answer the phone, I feel like i failed you friend. I will always remember and love you. Ptaying for your family and children left behind. Your with Boston now. Rest easy beautiful.
Tasha ode - Jul 21, 2021
My heart goes out to you all n I'm sorry for your loss! I loved Sara very much n she will definitely be missed💜 I'll be praying for the family!
Mike & Michelle (Brewer) Johnson - Jul 21, 2021
Sending tons of hugs and prayers to all the family, Sorry for your loss ♥️
Mike & Michelle (Brewer) Johnson - Jul 21, 2021
Sending tons of hugs and prayers to all the family, Sorry for your loss ♥️
Tina Wilson - Jul 21, 2021
Pat and I are so sorry for Jaida and the rest of the family. Prayers for all.
Sarah Lebovitz Clark - Jul 21, 2021
My heart goes out to Sara's family. So sorry for your loss. I remember her beautiful smile.
Stefanie Banashak - Jul 21, 2021
I only knew you for a few years and in those years we had some really good times. Fly high Sara and comfort your baby boy like you wanted to so badly. We will miss you and that feistiness you brought along everywhere you went!
Casey Rothwell - Jul 21, 2021
So sorry for your loss