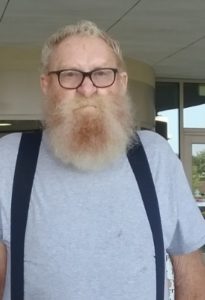 Samuel Oliver Francis
March 6, 1944 - February 4, 2019
Samuel Oliver Francis, 74, of West Union, Ohio passed away Monday, February 4, 2019 at his home. He was born March 6, 1944 in West Union.  He was preceded in death by his parents, Cary and Alma (Bayless) Francis; sister, Elsie Gibson; brothers: Robert, Richard, and Bruce Francis, and grandchildren, Carolyn Newton and Corey Christopher Francis.

Sam is survived by his wife, Margene Francis of Stout; children: Cary Hall Francis of Manchester, Laura (Sam) Unger of Blanchester, Sandra Francis (Jack Fackusseh) of Wilmington, and Darrel (Niccole) Francis of Middletown; step children, Jennifer (Norman) Nehus of West Union and Christina (Andrew) Lyons of Bentonville; two sisters: Mary Ellen Brooks of Peebles and Geneva Morrison of Dayton; 7 grandchildren: Jasmine Centers, Audriana Francis, Zaylee Newton, Jackson Francis, Nickolas Francis, Brayden Francis and Reylee Francis; 7 step grandchildren; one step great grandchild; sister-in-law, Molly Francis of Peebles, and several nieces, nephews, cousins and friends.

Sam loved to coon hunt and fish.  He worked for many years at Madison Farm near West Union.  He worked for more than 20 years at Cross Furniture near West Union.

Sam will be cremated.  The cremains will be buried at Beaty Cemetery near Peebles at noon on Sunday, February 17, 2019, with a memorial service following.
Condolences
Bobb - Nov 10, 2022
Too bad his kid Cary is a child rapist
Julia(Birdie) - Feb 17, 2019
So so I could not be there. My love, hugs & kisses to the family & friends. I am fighting my own battle of cancer and starting chemo. I will beat this, the roads are going y be bad & I can't get there Love you all. Rest in peace my dear uncle, you were the best
Phillip and Vicki Rhonemus - Feb 11, 2019
Dear Francis Family, Keeping each of you in our thoughts and prayers at this time. Sincerely, Phil and Vicki Rhonemus
Claudette - Feb 8, 2019
So sorry to hear of Sam's passing RIP Sam Love to his family
john neu - Feb 8, 2019
prayers for the family sam was a good friend sorry to hear of his passing rip sam with the Lord
Regina Mefford - Feb 7, 2019
I'm so sorry to hear that paps smurf as I know as a nick are has passed. So sadly hurt my heart.love n prayers to you all. Cary Claudette. Lori n Sam n jasmine. N prayers for Andy infers lost Sam unger
Eddie bays - Feb 6, 2019
first time i ever went coon hunting and tried chew was with this good ole boy,think i was 12,didnt get a coon but had heck of a time and got dizzy from the chew..prayers to all who knew him,he will be missed but never forgotten
Tina Taylor (niece) - Feb 5, 2019
Sending healing prayers and comforting hugs. A good heart has stopped beating, a good soul ascended to heaven. Uncle Sam was a big deal. My Mom (his sister Mary Ellen) loved him dearly. We will never forget you. Please accept our condolences and may our prayers help comfort you.
Logans lane greenhouse - Feb 5, 2019
Our thoughts are with you. R.I.P. Sam.
Candy smitley - Feb 5, 2019
Sorry for your loss sending prayers
Tom Cross - Feb 5, 2019
In my younger days Sam was a mentor and somebody I looked up to. He always remained to me like "family". God bless you Sam.