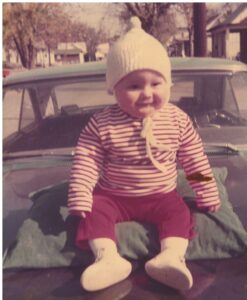 Russell Ray Ricketts
January 6, 1973 - February 12, 2023
Russell Ray Ricketts, 50, of Manchester, Ohio passed away on Sunday, February 12, 2023 at University of Cincinnati Medical Center in Cincinnati. He was born January 6, 1973 in West Union. He is preceded in death by grandparents: James and Mabel Francis, Ed and Mamie Ricketts, Betty Watkins and Clint Richmond; one sister-in-law, Donna Watkins; mother-in-law, Brenda Shelton; three aunts: Eva Smith, Ann Gallagher and Sherry Francis; four uncles: David Francis, Bob Wagner, Johnny Gallagher and Rick Smith and two cousins: Ricky Francis and Olivia Hart.

Russell is survived with his loving wife, Carla Ricketts of Manchester; parents: Isaac Ray and Edna Ricketts of Manchester; four children: Jonathan Collins, Kimberly Collins, Russell Ricketts, Jr., and Carl Ricketts all of Manchester; father-in-law, Carl Shelton;  four grandchildren: Betty Shelton, Karlee Fetters, Gregory Fetters and Maylynn Strunk; three brothers: Mike ("Moe") Ricketts of Cincinnati, Isaac (Donna) Ricketts of West Union, Ray (Crystal) Ricketts of Aberdeen; two sisters: Tonya Morris of Millersburg, Kentucky and Lucy (Doug) Floyd of Autryville, North Carolina; four sisters-in-law: Kim (Joe) Spangler, Jody Shelton, Erica Miller and Misty (Brad) Morris; three brothers-in-law: Clint Richmond, John Shelton and Robert Shelton; many nieces and nephews and several aunts, uncles, cousins and friends.

Russell was a devoted family man. He was a hardworking, generous soul that would help anyone in need.  He enjoyed watching Walker, Texas Ranger; Monk; WWE and Psych with his wife and children.  He spent a lot of time setting up at flea markets and festivals. He will be dearly missed by all who knew him.



The public visitation is 11 – 1 PM Friday, February 17, 2023 at Lafferty Funeral Home, 205 South Cherry Street, West Union, Ohio 45693.

The public funeral is 1 PM Friday, February 17, 2023 at Lafferty Funeral Home.

The public interment is at Manchester Cemetery, 813 East 8th Street, Manchester, Ohio 45144.



Friends can sign online condolences at www.LaffertyFuneralHome.com

Lafferty Funeral Home Incorporated serves the family.
Condolences
TIM M CAUDILL - Feb 19, 2023
IT SEEMS WE WERE LAUGHTING A FEW DAYS AGO ,TIME GOSE BY SO FAST ,I AM SO SORRY FOR YOUR LOSS OF A GREAT MAN .GO REST HIGH ON THAT MOUNTAIN BROTHER .
Patsy Smith Smitty's Auction - Feb 14, 2023
Prayers for the family Sorry for your loss
Beth Becker - Feb 14, 2023
Prayers sent for Carla and family. 🙏🙏Thinking of you during this time.