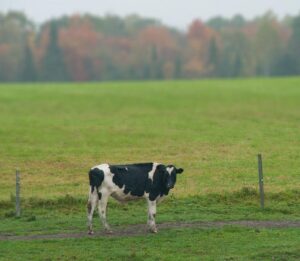 Randall "Randy" Eugene Louiso
June 15, 1957 - January 26, 2023
Randall "Randy" Eugene Louiso, 65, of West Union, Ohio passed away on Thursday, January 26, 2023 at his residence. He was born June 15, 1957 in Wilmington.  He is preceded in death by parents: Julius Michael Louiso II and Anne Kiley Louiso Brodt; one brother, Michael Louiso III; two sisters: Dot Louiso Ramos and Deborah (Debbie) Barber; one brother-in-law, Gary Ayres and father-in-law, Virgil "Blue Jay" Ayres.

Randy is survived by his loving wife, Linda Ayres Louiso; two sons, Ian (Sarah) Louiso and Kade Louiso; eight siblings: Janet Herring, Kay (Mark) Little, Mark (Donna) Louiso, Cindy (Mitch) Erwin, Sandy Cotherman, Roberta (Jeff Darnell) Ikner, Annette (Michael) Houck and Todd (Jane) Louiso; mother-in-law, Beulah Ayres; sister-in-laws; Terri Ayres, Tina (Jeff) Osman, Melissa Tabor, Amanda (Brandon) Neely; brother-in-laws, Larry (Shirley) Ayres, Ronald (Marla) Ayres, Kelly Ayres, David (Roberta) Ayres; stepmother-in-law, Mary Ayres; step in-laws: Michael (Kelsey) Allen, Michelle (Scott) Allen; a host of nieces, nephews and friends.

Randy is a West Union High School Graduate (class of 1975).  He was a life time farmer and cattleman. He belonged to the Cattleman's Association, Adams County Farm Bureau and was a supporter of 4-H.  He was a member of Holy Trinity Catholic Church.

The public visitation is 5-8 pm Tuesday, January 31, 2023 at Lafferty Funeral Home Incorporated, 205 South Cherry Street, West Union, Ohio 45693.

The public Mass of Christian Burial is 11 am Wednesday, February 1, 2023 at Holy Trinity Catholic Church, 612 Mulberry Street, West Union, Ohio 46693. Father Bredestege will officiate.

The public interment is at West Union Cemetery, 9522 State Route 125, West Union, Ohio 45693.

Friends can sign online condolences at www.LaffertyFuneralHome.com

Lafferty Funeral Home Incorporated serves the family.
Condolences
Richard & Marivic Hall - Feb 1, 2023
Hi Linda...we're so sorry about your loss of Randy. God Bless & comfort you and your family always! 🙏 Praying for you guys! Take good care & live life to it's fullest! ❤
Robin Lucas - Feb 1, 2023
So very sorry for the loss of Randy. God please rest his soul. Linda and family, you're in my heart and prayers.
Jeff&Mary Kimberly - Feb 1, 2023
Linda & family sorry to hear of your loss. You and your family are in our thoughts and prayers.
Andrea Smith - Jan 31, 2023
Linda, My sincere condolences and my thoughts and prayers are with you and your family during this time of mourning at your loss.
Tara J Mack - Jan 31, 2023
Sending you lots of prayer during this hard time. May God surround you with his healing grace. Tom Gutman and Tara Jo, Meghan and Michael Wagoner, Zach and Brittany Lewis, Chuck Mack
James Evans - Jan 31, 2023
Linda, I hated to hear the news of Randy's passing. The two of you worked so hard and accomplished so much together. Celebrate his life. My thought and prayers will be with you.
Christie Hooks - Jan 31, 2023
Linda I am so sorry about Randy. I am keeping you and your family in my thoughts. On our road trip back from a zone meeting I remember you telling me about him and then getting to meet him when we arrived at your house. I hope all of your great memories are of some comfort during this sad time.
Michael Rutherford - Jan 30, 2023
Linda, I am sorry to hear about your loss. Thoughts and prayers out to you and your family. Take care, Michael
Heather Hartley - Jan 30, 2023
Linda, I'm holding you and yours close in my heart, and sending you prayers for peace. My heartfelt condolences.
Jj & Erin Jones - Jan 29, 2023
Linda, Ian and Kade. We are so sorry to hear of the loss of Randy. You guys are in our thoughts during this hard time.
Tami Wilson - Jan 28, 2023
Linda, I'm so sorry for you and your families loss. Keeping all of you in my thoughts and prayers.
Mitch & Mari Long - Jan 28, 2023
Linda & family, We are deeply saddened by Randy's death and hope you find comfort that he lived life on his own terms. We will miss seeing him on the farm everyday. Wishing you peace and comfort in this difficult time. Mitch & Mari
Charles Wilma DePriest - Jan 28, 2023
Linda Ian &Kade and family my heart break for you all Randy was a farmer of two to see him work in our field he never wasted one minute of his time He always thought of us each garden year bringing us his delicious vegetables. We are sure going to miss him May God Bless you all and the coming day ahead
John T and Elaine Lafferty - Jan 28, 2023
We send our sincere sympathy to you, Linda, Kade and Ian, and to all of Randy's family. Knowing that friends and neighbors have you in their thoughts and prayers may give you some comfort at this sad time.
peggy sowards - Jan 28, 2023
Linda, Ian and Kade I am so sorry for your loss. Randy was a great person and one of the best farmers I have ever waited on. I have always said I never minded waiting on him because yes he was gruff around the edges but he knew his stuff. You all are in my thoughts and prayers in the days to come. May there be peace for you all one day. Love, Peggy