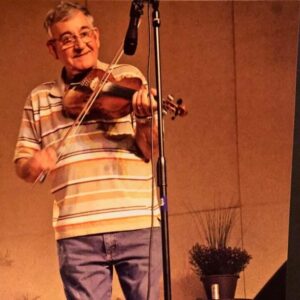 Ralph F. Spires
April 25, 1946 - January 29, 2021
Ralph Frederick Spires, 74 of West Union, Ohio passed away peacefully at his home on January 29, 2021, surrounded by his family.  Ralph was born on April 25, 1946 to his parents, Pernie and Elsie  (Fenton) Spires, in Portsmouth, Ohio.  Ralph is proceeded in death by his parents Pernie and Elsie; brothers, Virgil Robert and Jerry and granddaughter, Briana Hughes.
Ralph spent his early childhood years growing up in Sugar Grove, Ohio before moving to Adams County, Ohio where he resided until his death.  Ralph graduated from Jefferson High School in 1964.  On March 23, 1965, Ralph married the love of his life, Virginia (Nelson) Spires.  Ralph and Virginia added three daughters to their family; Julie (Donnie) Burris, Amy (Paul) Hughes and Becky (Brett) Price, all of West Union, Ohio; ten grandchildren: Amber, Jarrid, Cole, Vanessa, Shelby, Cassie, Heidi, Brian, Misty and Sarah and ten great grandchildren, Nevaeh, Ryleigh, Noah, Wyatt, Mikey, Lita, Collen, Carter, Elijah and Kimbri. Ralph also leaves behind several nieces, nephews, cousins and many friends.
Ralph spent many years as a tow boat captain for Dayton, Power & Light and retired from Adams County Regional Water.  When Ralph was not at work, his life was spent enjoying his family which he loved dearly. Ralph and Virginia hosted the Spires/Fenton family reunion for many years which everyone enjoyed.
Ralph learned to play the fiddle at age 12.  He used his musical talent by playing in church.  Ralph enjoyed teaching the East Liberty Church Youth Group how to play instruments and perform gospel hymns for the church congregation.  Ralph was a lifetime member of East Liberty Church.
Ralph also loved bluegrass music and enjoyed entering fiddle contest and playing his fiddle for many square dances.  Ralph also enjoyed the outdoors where he loved gardening, camping, fishing, mushroom and ginseng hunting.
Ralph was a lifetime member of the Ohio Valley Antique Machinery Association where he volunteered to run the sawmill for many years until his health would no longer permit.  Ralph was a member of Masonic Lodge #43 F & A, M and 32
nd
Degree Scottish Rights.
Ralph (Ralphie) lived his life giving to others and will be remembered for his acts of kindness to everyone that knew him.
In lieu of flowers, memorial donations can be made to:                                                                               
The Gideons International Process Center
                                                                                                        P.O. Box 97251, Washington, DC 20090-7251                                                                                               And                                                                                                                                                                   
SOMC Hospice
                                                                                                                                                97201 25
th
Street, Portsmouth, OH 45662
The
public
visitation is 11 - 2 PM Wednesday, February 3, 2021 at Lafferty Funeral Home, 205 South Cherry Street, West Union, Ohio 45693.
The
public
masonic service is 2 PM Wednesday and will be performed by West Union, F & A.M. Lodge #43.
The
public
funeral is 3 PM Wednesday, February 3, 2021 at Lafferty Funeral Home.  Pastor Jason Hayslip will officiate.
The
public
interment will be at East Liberty Cemetery, Tulip Road, Lynx Ohio.
Due to Covid-19 Regulations, please wear a face mask.
Lafferty Funeral Home Incorporated, P.O. Box 5, West Union, Ohio 45693, is serving the family.
Condolences
Phillip and Vicki Rhonemus - Feb 5, 2021
Dear Spires Family, Keeping you in our thoughts and prayers at this time. First got to know Ralph when my father had him in school at Jefferson. Then he would play music at the Stonewall Grange sometimes with Pete Conrad and others. He always had a friendly word for anyone in that distinctive manner of speech of his. He will be missed. Sincerely,
Clyta Carter - Feb 3, 2021
Sorry for your loss.
Rick Sininger - Feb 3, 2021
Many good memories of Ralph from many years ago. Sympathy to his family and friends during this difficult time.
Glenn Beyer - Feb 3, 2021
I enjoyed working with Ralph at the Saw mill at OVAM , He amazed me as the ability to see a log and tell what we could get out of it . But what amazed me more was his love of family and friends he will be missed. Praying for comfort and peace for all who knew him family and friends
Greg and Christel Young (and family) - Feb 3, 2021
So sorry! Prayers for comfort and peace at such a hard time. We loved Ralph and we love you all!🙏❤️
Ray and Goldie Phelps - Feb 2, 2021
So sorry for your loss. Ralph was a good friend. He will be missed.
Troy and Joann Evans - Feb 2, 2021
We are so sorry for your loss and if there is anything that we can do for you all please let us know ❤️🙏
frank & sandra piatt - Feb 2, 2021
One of the best friends we ever had. We will miss you old buddy.
Rob Campton - Feb 2, 2021
Reaching out with sympathy to the Spires family. Ralph was one of the best! Enjoyed the music gatherings back in the day with him and Gary.
Jeff and Cleo Fenton - Feb 2, 2021
Praying for you all. As much as we will miss Ralph, you will miss him more. Love you all
Bob and Vickie O'Brien - Feb 1, 2021
Praying for comfort and strength during this difficult time. Bob and Vickie OBrien