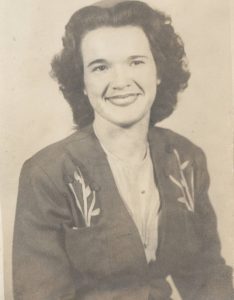 Norma Christine (Singleton) Bowen
November 2, 1924 - March 29, 2018
Norma Christine (Singleton) Bowen, 93, of West Union, Ohio passed away Thursday, March 29, 2018 at the Eagle Creek Nursing Center in West Union. She was born November 2, 1924 in Vanceburg, Kentucky.  She was preceded in death by her parents, Edwin and Isa (Walker) Singleton, husband, Raymond Bowen, Sr., and daughter, Judy Williams.

Norma is survived by two sons: Raymond Bowen, Jr. of Manchester, and James "Bob" Bowen and wife Marlene of Manchester; one brother, Donald Singleton of Maysville, Kentucky; five grandchildren; three step grandchildren; 20 great grandchildren; one great great grandaughter, and many nieces and nephews.

Norma was a homemaker.  In her younger years, she had been a waitress at Moyer's Winery, Olde Wayside Inn, and Sue's Truck Stop.

Memorial donations may be made to the Wilson's Children's Home, 300 N. Wilson Drive, West Union, Ohio 45693.

The visitation is from 11 am until 12 noon on Monday, April 2, 2018 at Lafferty Funeral Home in West Union. The funeral service will follow at 12 noon with Pastor Tammy Baldwin officiating. Burial will be at Manchester Cemetery in Manchester.