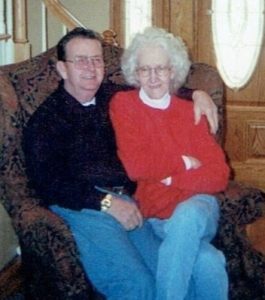 Mary E. Brooks
February 8, 1940 - May 30, 2019
Mary E. (Francis) Brooks, 79, of Peebles, Ohio passed away on Thursday, May 30, 2019 at the Ohio Hospice in Washington Court House, Ohio. She was born February 8, 1940 in Adams County, Ohio to the late Carey and Elma (Bayless) Francis. Besides her parents, she was preceded in death by her husband, Ronald Brooks; sisters, Wynona Francis, Geneva Morrison and Elsie Gibson; brothers: Robert, Bruce, Richard and Samuel Francis; granddaughter, Briana Byrd and grandson, Ryan Perez.

Mary is survived by her daughters: Deborah and Rev. Dr. David Hurd of Christiansburg, Virginia, Rhonda Kauffung of Erlanger, Kentucky, Teresa Burton and Steve Miller of Batavia, Ohio, Tina and Robert Taylor of Springfield, Ohio and Tonya and Michael Perez of Springboro, Ohio; sister, Anna Wagner of Xenia, Ohio; 12 grandchildren; 17 great grandchildren, and several nieces and nephews.

Mary was a social worker and retired from the Adams County Department of Job and Family Services after 20 years of employment. She had attended West Union schools.  She attended the Peebles Church of Christ.

The visitation is from 12 until 2 pm on Wednesday June 5, 2019 at Lafferty Funeral Home in West Union. The funeral is at 2 pm with Reverend David Sugarbaker officiating.  Burial will be at the Jacksonville Cemetery near Peebles.
Condolences
Pat Nelson - Jun 4, 2019
So sorry for your loss. I really enjoyed working with Mary. May God be with you during this difficult time.
Sue Metzner - Jun 3, 2019
Rhonda - thinking of you and sending prayers. Losing a Mother is so difficult.
Jenny Nichting - May 31, 2019
Rhonda, I am sorry for your loss. You will be in my thoughts and prayers.
Sharon Wilson - May 31, 2019
May God continue to pour out His blessings.
Diane Galloway - May 31, 2019
Rhonda: My thoughts and prayers are with you and your family.