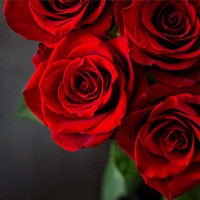 Mary (DeMint) Curtis
August 27, 1942 - August 28, 2021
Mary (DeMint) Curtis, 79, of West Union, Ohio, died Saturday, August 28, 2021 at The Adams County Manor in West Union.   She was born August 27, 1942 in Springfield, Ohio to the late Harley and Ethel DeMint. In addition to her parents, she is preceded by infant son, Robert Allan Curtis and two brothers: Marty and Clifton DeMint.

She is survived by two sons: Gary Lee Cutis of Portsmouth and Larry Wayne Curtis of Dayton; seven grandchildren: Chrystal, Robert, Levi, Larry II, Sonya, Korenza, Chance; eight great grandchildren and three sisters: Sandra (Jim) Brumley, Brenda (Frank) Rowe and Rita (Steve) Slack.

Mary was a 1960 graduate of West Union High School and went to work at Wright Patterson Air Force Base as a stenographer.  After retiring she returned to West Union and operated the 125 Grill. She enjoyed casinos and The VFW but above all she loved her children, grandchildren and great grandchildren.

The public visitation is 12 – 2 PM Thursday, September 2, 2021 Lafferty Funeral Home Incorporated, 205 South Cherry Street, West Union, Ohio 45693.

The public funeral is 2 PM Thursday, September 2 2021 at Lafferty Funeral Home Incorporated. Pastor Danny Welch will officiate.

The public interment is at Kirker Cemetery, State Route 136, Liberty Township, West Union, Ohio 45693

Lafferty Funeral Home Incorporated is serving the family.
Condolences
Phil and Vicki Rhonemus - Sep 7, 2021
Dear Curtis and DeMint Families, Keeping all of you in our thoughts and prayers at this time. Sincerely,
Bonnie E Hartman - Sep 7, 2021
so sorry for your loss she was a good women and a good friend
Carol & TimDaniel - Sep 2, 2021
We extend our deep sympathy to all the family. So very sorry for your loss. Prayers that God will give you peace and strength during this time and time to come.
Becky caplinger - Sep 1, 2021
So sorry for your loss she was a great person and will be missed.
Tonya Taylor - Aug 31, 2021
Very sorry for your great loss. I have always loved Ms. Mary, I will always remember her to be feisty and funny.
Clyta Carter - Aug 31, 2021
Always enjoyed talking to Mary at the Veterans Club in Manchester.