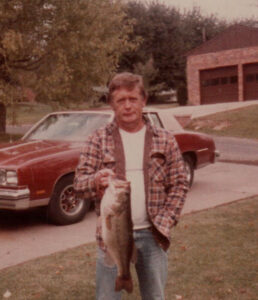 Marty Earl DeMint
October 24, 1937 - July 13, 2020
Marty Earl DeMint, 82, of Port Charlotte, Florida passed away Monday, July 13, 2020 at home.  He was born October 24, 1937 in West Union, Ohio to the late Harley and Ethel DeMint. He was preceded by his parents and second wife, Donna (Trent) DeMint and his brother, Clifton DeMint

Marty is survived by three daughters: Kimberly DeMint, Shannon DeMint of Port Charlotte, Florida and Amanda DeMint of Lexington, Kentucky; one son, Mason DeMint of Port Charlotte, Florida; five grandchildren: Corey and Andrew Paine, Miles Federico, Christopher Fernandez and Oktober DeMint; one great-grandson, Benjamin Hibbs; four sisters; Mary Curtis of West Union, Brenda Rowe (Frank) of West Union, Rita Slack (Steve) of West Union and Sandra Brumley (Jim) of Tipp City and many nieces and nephews.

Marty was a 1955 graduate of West Union High School and then spent 2 years in the United States Army.  Following his discharge from the Army he enlisted in the United States Navy.  He retired with full honors after serving 20 years.

A public graveside inurnment is Wednesday 6 pm, July 29, 2020 at the West Union Cemetery 9522 State Route 125, West Union. Pastor Ron Baker will officiate.

The Adams County Honor Guard will perform a military graveside service.

Lafferty Funeral Home Incorporated is serving the family.
Condolences
Phillip and Vicki Rhonemus - Aug 19, 2020
Dear DeMint Families, Keeping each of you in our thoughts and prayers at this time. Sincerely, Phil and Vicki Rhonemus
clyta carter - Aug 1, 2020
Sorry for your loss
Christopher Beam - Jul 31, 2020
My sympathies to each of you. Many endless memories involving you all.
Roseanna Butt - Jul 30, 2020
I AM SO SORRY FOR YOUR LOSS,MARTY WAS ONE OF THE SWEETEST GUYS EVER,ALWAYS HAD A SMILE AND SOMETHING NICE TO SAY TO ME.RIP MY FRIEND. SENDING LOVE AND PRAYERS TO HIS FAMILY❤🙏❤🙏