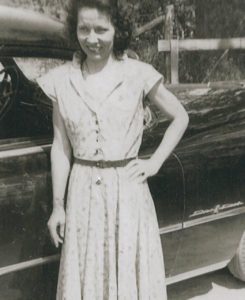 Martha Marie (Tomlin) Rainwater
January 27, 1922 - June 21, 2018
Martha Marie (Tomlin) Rainwater, 96, of West Union, Ohio passed away on Thursday, June 21, 2018 at the Eagle Creek Nursing Center in West Union. She was born January 27, 1922 in Manchester, Ohio. She was preceded in death by her parents, John and Bessie (Price) Tomlin; husband, John "Bob" Rainwater; son, Kenneth Rainwater; six brothers and two sisters.

Marie is survived by three daughters:  Carol (Mark) Hendrix of West Union, Ruth Helton of West Union and Dorothy (Bill) Winget of Peebles; four grandchildren: Jason Young, Bradley Helton, Matthew Boldman all of West Union, and Derek Helton of Fairborn, Ohio; five great grandchildren: Brayden Young, Elizabeth and Gabe Boldman, Holly Free and Dusty Turner; three nephews: Larry Tomlin of West Union, and Jack and Rick Tomlin of Manchester, and sister-in-law Clara Tomlin of West Union.

Marie was a childcare provider and a homemaker.

The visitation is from 11 am until 1 pm on Sunday, June 24, 2018 at Lafferty Funeral Home in West Union. The funeral service is at 1 pm.  Burial will be at West Union Cemetery in West Union.