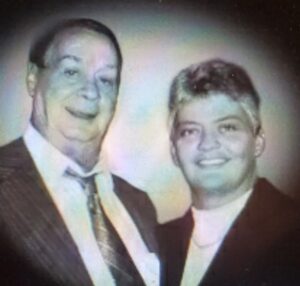 Louttie Jo Scott
August 22, 1974 - July 2, 2020
Louttie Jo Scott, 45, of West Union, Ohio died Wednesday, July 2, 2020 at home. She was born August 22, 1974 in Louisa, Kentucky.  She was preceded by parents, Gary Roy and Beatrice Faye Isaac and biological father William Leslie Isaac; brother, Gary Mart Isaac; sister, Mary Margaret Isaac; some aunts, uncles, nieces, nephews and cousins.

Louttie is survived by husband, John Lee Scott; three daughters: Christa Darr of Savanna, Illinois, Patricia Menke-Davenport and Ashley of Lynx, Davie Jaqueline Nicole Menke of West Union; eight grandchildren: Trinity Perry, John Menke and Mary Menke of Savanna, Illinois, Eric Lane Isaac Davenport and Ludy Josie Rose Davenport of Lynx, Emma Nicole Beatrice Wait, Callie Josephine Faye Wait, and Aiden Lee Isaac Wait of West Union; seven brothers: Keith Isaac of Moraine, Teddy Isaac of Moraine, Leslie Isaac of Ocean Isle Beach, North Carolina, Roy Isaac of West Carrollton, Joey Isaac of Miamisburg, Matthew Isaac of New Vienna, Mark Isaac of Fort Gay, West Virginia; three sisters: Virginia Hicks of Ashland, Kentucky, Dianna Isaac of Miamisburg, and Laura Suggs of Sinking Springs; two step sisters: Tina Chaffins of Seaman and Amanda Chaffins of Louisa, Kentucky and many aunts, uncles, nieces, nephews and cousins.

Louttie spent many years as a licensed massage therapist. She was a volunteer EMT and Firefighter for Monroe Township and an EMT for Life Ambulance.

The public visitation is Monday, July 6, 2020 from 5 PM to 8 PM at Lafferty Funeral Home, 205 South Cherry Street, West Union, Ohio 45693.

The public funeral is Tuesday, July 7, 2020 at 2 PM at Lafferty Funeral Home.

Public interment is at Manchester Cemetery 813 East 8th St, Manchester, OH 45144.

Lafferty Funeral Home Incorporated of West Union, Ohio is serving the family.
Condolences
Amber G - Jul 14, 2020
I'm am so sad to have heard of Louttie's passing. I have been gone from the area for many years. Louttie was a beautiful soul who whom I will never forget even though our time in school together was short. I'm so sorry for your loss.
Vicki Rhonemus (Ms.Vicki) - Jul 9, 2020
Patricia and Jackie I met your mom while you both attended preschool at Bentonville. She was always involved with our program and very proud of you both. I remember when she came to our preschool end of year celebration at Adams Lake. She had a bird perched on her shoulder. I am so sorry for your loss prayers are with you.
Melinda Caraway - Jul 8, 2020
I'm so sorry for your loss! I will miss her!
Kathy Pennington - Jul 7, 2020
I am so sorry for your loss.I know the pain you are feeling walking around lost without her.Im Leisa sister and she told me how she suffered now no more suffering no more pain and shes smiling her beautiful smile.I pray for comfort during this time..hugs and I'm sorry
Jenny (Ramsey) McGuire - Jul 6, 2020
Im sorry for all those you have left behind. Our hearts are sadden, but are love for you is still strong. You will be deeply missed by everyone who has had the pleasure to have known you. Especially me growing up with you is some of the happiest times of my life.
REBECCA HODGE - Jul 5, 2020
She was one of my nicest customers, when I worked at Walmart she would find me and have me help her with her shopping,she would always say I'm sorry to bother you, and I would tell her I didn't care to help her. She would always say thank you and tell me what a big help I was. I will miss her.so sorry for your loss.
Loretta - Jul 4, 2020
I'm am so sorry for your lost,I loved louttie.. sweetest kindess person good hearted ... carrying loving women .to johnny and her kids I'm so sorry for you .God Bless you all ...and keep you .in your time of need .
Dan Dillon - Jul 4, 2020
I am so sorry for the loss of Louttie. She was one of my best friends in high school and we remained friends through the years. She was always there for me when I needed someone to talk to. I could not have asked for a kinder, gentle soul. Louttie was truly an angel who lived among us. My heart is broken and I know she has a place in heaven. May God comfort you and bring you peace in your time of need. My deepest sympathy for y'all and I will be praying for you.
Randi Jacobs (Retz) - Jul 3, 2020
I had no idea that Lottie was ever sick. I went to high school with her many years ago in West Carrollton. I moved to West Carrollton schools & Moraine in 9th grade/1989. Louttie & her family lived down the street from me, & her brother Roy lived nextdoor. While everyone else was making fun of the new girl, Louttie & a few other girls took me under their wing & acted as kind of my bodyguards. I wasn't very popular, but Louttie made sure nobody messed with me when she was around. She was a one of a kind, take no BS kinda girl. She was so cool & a good friend. She will be deeply missed. My heart goes out to her family & friends. Our thoughts & prayers are with you. Fly High my friend. R I P
Mary Mason/McKee - Jul 3, 2020
Louttie, We was friends for years.. John, so so sorry for the loss of a wonderful friend, and your wife..
Candi Gilbert - Jul 3, 2020
Louttie was the most beautiful soul you could ever come across. She was a survivor of so many things in her short life, but it made her the fighter she was on so many things. She has deeply touched my life and all those around her. My deepest sympathy's and condolences go to her family. My Prayers are with you all. Louttie, you kicked cancers butt like I've never seen! Fly high baby girl! 🙏🏼🙏🏼🙏🏼
Colleen - Jul 3, 2020
I'm so sorry. Louttie was one of the most decent kids I knew. I remember multiple times where she quietly but firmly stood up for somebody who was being made fun of. She was a wonderful person.
Rhonda Quillen - Jul 3, 2020
My Mother Wilma And I Send Our Deepest Sympathies. Prayers For The Family. Louttie Fought A Long Hard Fight. RIP Louttie
Amy Rieger Davidson - Jul 2, 2020
So very sorry for the entire family. Louttie was a beautiful person inside and out! I only just reconnected with her. I am so sorry, prayers for the family
Jacob Eulett - Jul 2, 2020
My thoughts and prayers go out to John and the family. Louttie always knew how to make people smile and she was the best friend anyone could ask for, were all gonna miss her!
Stacey copas - Jul 2, 2020
So sorry for your loss praying for your family She was amazing woman
Marie Palmer - Jul 2, 2020
So sorry to hear about Louttie. My deepest sympathies for her family. She was definitely one of a kind and she will be missed.
Wendy Garrison - Jul 2, 2020
My heart and prayers are with the family; she was an incredibly strong and dynamic woman that made a lasting impression on those she met.
Keith Steward - Jul 2, 2020
So sorry for you're loss hugs and prayers