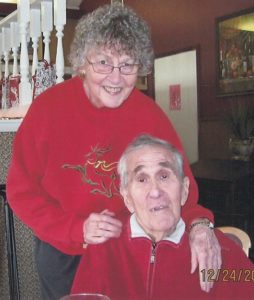 Lois (Gilkison) Wilson
March 22, 1934 - November 15, 2017
Lois (Gilkison) Wilson, 83, of West Union, Ohio passed away Wednesday, November 15, 2017 at her home. She was born March 22, 1934 in Manchester, Ohio. She was preceded in death by her parents, Charles and Edith (Grooms) Gilkison; husband, Charles "Buddy" Wilson; son, Albert Hutchins IV; brother, Robert Gilkison and nephew, David Gilkison.
Lois is survived by her grandson, Albert G. Hutchins V of West Union, daughter-in-law, Christine Hutchins of West Union, and several nieces and nephews.
Lois was a teacher in the Ohio Valley Local School system for several years. She was a legal secretary for Wilson Law Office for 52 years. Lois was a member of the West Union Presbyterian Church,
West Union Women's Club, and the Stonewall Grange.
Memorial donations may be made to the West Union Presbyterian Church, 104 S. Second Street, West Union, Ohio 45693.
According to Lois's wishes, there will be no services.