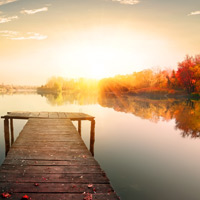 Larry A. Rogers
October 5, 1939 - December 30, 2021
Larry A. Rogers, 82, of West Union, Ohio, passed away Thursday, December 30, 2021, at his residence.  He was born October 5, 1939 in Xenia.  He was preceded in death by wife, Chloie Faye Setty Reed Rogers; parents: Hiram and Bessie Rogers and four brothers: Raymond Rogers, Charles Rogers, Russell Rogers and William Rogers.

Larry is survived by four step-children: Paul D. Reed of Chillicothe, Paulette Condon of West Union, Hope Reed of Hocking Hills and Vicki Sommer of Brooksville, Florida and one sister-in-law, Mary Lou Charles of Xenia.

He was retired from the maintenance department of Xenia City Schools.

Mr. Rogers will be cremated.  There will be no services.

Lafferty Funeral Home Incorporated is serving the family.
Condolences
Diane Rice - Jan 21, 2022
Rest In Peace Uncle Larry. You are missed and loved more than you know.
Alice Rogers Acosta - Jan 21, 2022
You were loved even though you didn't let us be close to you.