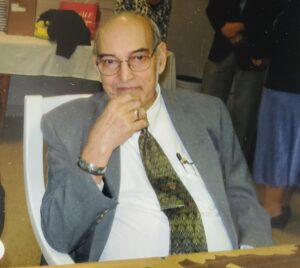 Kendall Reed
October 23, 1935 - May 14, 2021
Kendall Reed, 85, of West Union, Ohio, died Friday, May 14, 2021 at Clermont Mercy Hospital in Batavia.   He was born October 23, 1935 in West Union.  He was preceded by parents, Clarence and Anna (Moore) Reed and one sister, Maxine Ruggles.

Kendall is survived by loving wife, Dorothy Reed of West Union; one son, Dallas (Susan) Reed of New Vienna and one sister, Glenda (Denver) Ruggles of Aberdeen.

Kendall was the owner and operator of the former Reed's Refinishing Company of West Union.  He was a member of the C.O.G.W.A. in Cincinnati.

Mr. Reed will be cremated.  No services will be held at this time.

Lafferty Funeral Home Incorporated is serving the family.
Condolences
Sharry D Bennington - May 18, 2021
I had the privilege of caring for Mr. Reed for the past couple of years. He was a wonderful person who loved his family very much. I'll miss him. Condolences and prayers to his family.