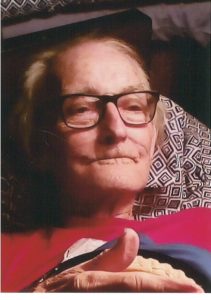 Jay E. Minnich
July 3, 1918 - October 31, 2017
Jay E. Minnich, 99, of West Union, Ohio formerly of Centerville, Ohio passed away Tuesday, October 31, 2017 at the Hospice of Hope Ohio Valley Inpatient Center in Seaman, Ohio. He was born July 3, 1918 in St. Petersburg, Florida. He was preceded in death by his parents, Omer Miles Minnich, Sr. and Grace (Wise) Minnich; wife, Alma "Stevie" Minnich; daughter, Diane Minnich Matteson, and brother Omer "Pat" Minnich, Jr.
Jay is survived by one brother, Paul and Janice Minnich of Xenia, Ohio; one sister, Betty and Walter Anson Rumbarger of Lebanon, Ohio; five nieces: Fawn Franzese of New York, Faith Smith of Tennessee, Susan Dawson of California, Melissa Smith of Indiana and Linda Graney of Washington; two nephews, Todd Minnich and Tim Minnich, both of Xenia; brother-in-law, Bill and Margie Stevens of Tennessee; great nephew, Kenny and Andrea Curry of New York, and several great nieces and nephews.
Jay recently co-authored a book that was published in 2016, "My Life Experience of Almost 100 Years" in which he described his many life adventures including his employment by the FBI as a Still Photo Lab Supervisor in Washington, D.C. Jay was a Veteran of US Air Force, serving in WWII. Jay and Stevie moved to their Adams County farm many years ago, where he spent his time making furniture from cherry and walnut wood, writing poetry and memoirs, and tending to his fruit trees.
In lieu of flowers, memorial donations may be made the American Cancer Society, 2808 Reading Road, Cincinnati, Ohio 45206.
The visitation is Friday, November 3, 2017 from 10 am until 12 pm at Lafferty Funeral Home in West Union. The funeral service is at 12 pm with Chaplain David Wirth officiating. Burial will be at Miami Cemetery in Waynesville, Ohio.