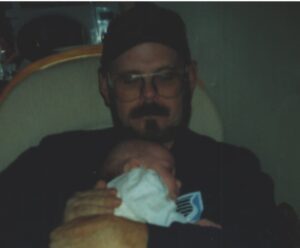 James O. "Jim" Winn, Jr.
February 1, 1949 - October 28, 2022
James O. "Jim" Winn, Jr., 73, of Blue Creek, Ohio passed away on Friday, October 28, 2022 at University of Cincinnati Medical Center. He was born February 1, 1949 in West Union.  He is preceded in death by parents: James Orval and Esta Ione (Chamblin) Winn; three sisters: Carol Ball, Claire Winn and Clara Winn and one brother, Robert Winn.

Jim is survived with his loving wife, Mary Ann (Matthews) Winn of Blue Creek; daughter, Diana (Jerry) Lindquester of Clyde, Texas; nephew, Jamie Ball of Cincinnati and two great nieces: Emma Marie Ione Ball and Elena Rose Lee Ball.

Jim is a 1967 graduate of Jefferson High School in Blue Creek.  He worked as an electrician for the City of Cincinnati.  He adored his wife and family.  He enjoyed working on antique cars.  He would help anyone in need.  He will be deeply missed.

Memorial donations can be made to:

Lafferty Funeral Home Incorporated

P.O. Box 5, West Union, Ohio 45693

or by phone 937-544-2121.



Mr. Winn will be cremated.  There are no services at this time.

Lafferty Funeral Home Incorporated serves the family.
Condolences
Roscoe Dillow - Nov 10, 2022
So sorry to hear this. He was a good neighbor to us and a good man.