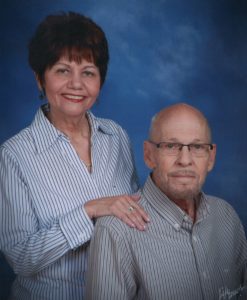 Jack (Hilary) Schatz
June 6, 1940 - October 20, 2018
Jack (Hilary) Schatz, beloved husband, father and grandfather, age 78, passed away October 20, 2018. Jack was born June 6, 1940 in St. Marys Pennsylvania, son to the late Jack and Martha Schatz.

Jack was a 1958 graduate of St. Mary's Catholic High School.  He moved to Albuquerque, New Mexico, where he started his long career with General Electric. Jack transferred to GE in Cincinnati, Ohio as a Instrumentation Engineer before retiring in 1999. Jack also attended evening classes at the University of Cincinnati where he was working towards a degree in psychology.

Jack is survived by his wife, Scarlett (Morrison) Schatz; daughters, Shari (Schatz) Rantanen, Dana (Schatz) Duran and Heather (McKenzie) Schneider, and son, Sean Schatz. Jack has two grandsons, Kyle and Cody Rantanen,  and a brother, Brian Schatz, and a sister, Nancy Votano.

Jack was preceded in death by his father, Jack Schatz, mother, Martha Schatz, and sister, Maureen Wittman.

Jack enjoyed spending time with his family in Cincinnati and Albuquerque. He also enjoyed spending time at St. Maximilian Kolbe Church in West Chester, Ohio.

Visitation is at St. Maximilian Kolbe Church in West Chester on Thursday, October 25, 2018 from 10 until 11 am. Mass of Christian Burial will be at 11 am. A second visitation is at Lafferty Funeral Home in West Union, Ohio on Friday, October 26, 2018 from 12 until 1 pm. Burial will follow at Morrison Cemetery in Monroe Township in Adams County.
Condolences
Danita Hardin - Oct 25, 2018
With deepest sympathy during this difficult time. Jack will be missed by all who knew him. Thoughts and prayers for your family.
Rhonda Thompson - Oct 24, 2018
So very sorry to hear about your sweet Dad. My prayers and thoughts are with you guys during this most difficult time. God bless you always.
The Vaughans - Oct 23, 2018
Our thoughts and prayers are with you.
Kathleen A ONeill - Oct 23, 2018
I am truly sorry for your loss and praying the Lord strengthen you in the days and weeks ahead.
Susie Clarke - Oct 23, 2018
Sorry for your loss, prayers for peace.
Tim and Joy Murray - Oct 23, 2018
I am so sorry to hear of your loss. I remember going to Cancun and having such fun with the family. God Bless you with comfort and peace.
Jenny & Nelson - Oct 23, 2018
We loved this man and will truly miss him.
Bob and Laurie Clarke - Oct 23, 2018
We are so sorry to hear of your loss and are thinking of your family. May he rest in peace.