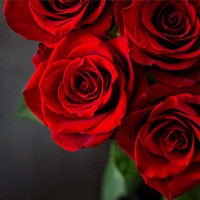 Helen Pearl Bayless
October 18, 1934 - October 23, 2022
Helen P. (McClurg) Bayless was born 18 October 1934 in Concord, Kentucky and died 23 October 2022 at the Adams County Manor in West Union, Ohio. After the death of her father, Lewis McClurg, when she was three years old, she and her younger sister Carol (McClurg) Leach were brought to West Union by her mother, Lilly (Alsgood) McClurg. In addition to her mother, Helen was raised with the assistance of grandparents and her stepfather Hillie Grooms. Helen lived her entire life in Adams County and married Richard D. Bayless in 1955 and they had one son, Richard Clyde Bayless of West Union. She is also survived by three grandchildren, Eric Ty Bayless (wife Eddy) in Hillsboro, OH, Dr. Trenin Bayless (wife Sunia MacSidhe) in Montana, A. Helen Bayless-Edwards (wife Landon) in Oregon, two great grandchildren Marjie Johnson (husband Jesse) in Georgetown, OH, Briar Bayless-Edwards in Oregon, (a third great grandchild is due any day now in Montana), four great great grandchildren in Georgetown, OH, Cameron, Caiden, Conner and Carleigh, sister Carol Leach and two nieces Tammy Lueck in Florida and Kathy Westbrooks in Virginia. Helen attended the Nixon
Chapel Christian Union Church with friends and neighbors for decades, kept a cross hanging on her front door, and had the Lord's Prayer prominently displayed on a wall. Helen was a founding member of an informal social club of 12 young mothers in 1956, 'The Twilight Club', where she met many lifelong friends, including Shirley Barr.

Helen always had a soft spot for children and became a friend and confidant of many during her son's youth when she served as a Cub Scout Den Mother, as well as when she was employed as a teacher's aide at the West Union Elementary School in the 1960's and '70's. She treated many children she encountered as her own. Among the many 'kids' she often mentioned in her later months were Dale and Rosie Holsinger, their children Patrick and Megan, Terry and Melanie Young, their children Isaac and Ian, Rick and Patty Crawford and their many children and grandchildren, Lucy Morgan and her extended family, and Bonnie Gray's granddaughter Miracle.
Helen's devotion to her mother Lilly during her struggle with cancer, and Richard D. Bayless during his years of struggle with cancer were the embodiment of the egalitarian nature of Western working-class traditions and her heartfelt familial sense of genuine concern, compassion, and responsibility. After the death of Richard D. in 2008 she and John Mullenix spent many uplifting months together finding camaraderie because of, and respite from, the challenges of 'old age'.

The family wishes to thank Trae Wilson for many years of acting like a son and attending to Helen's wellbeing, Bonnie Gray who made it possible for Helen to spend many of her final months at home, and the staff of the Adams County Manor for making her feel nurtured and comfortable during her final months.

No flowers please, but contributions in Helen's name can be sent to Adams County Children's Services, Wilson's Children's Home.

A graveside memorial will be held at Kirker Cemetery, State Route 136, on 22 November at 2 PM.

Lafferty Funeral Home Incorporated serves the family.