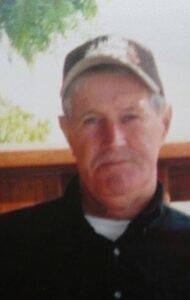 Harold "Frank" Nichols
October 26, 1936 - October 22, 2020
Harold "Frank" Nichols, 83, of Peebles, Ohio, died Thursday, October 22, 2020 at Adams County Regional Medical Center in Seaman.  He was born October 26, 1936 in Lebanon. He was preceded by parents, Forest and Fannie (Gustin) Nichols; one grandson, Seth Tolle; two brothers: Wayne Nichols and Ted Nichols and one sister, Juanita Hunziker.

Frank is survived by wife, Debbie (King) Nichols of Peebles; five daughters: Cynthia (Skip) Tolle of Peebles, Alisa (Eric) Shimkus of Murfreesboro, Tennessee, Kathleen (Chuck) Brown of Murfreesboro, Tennessee, Belinda McCane of Fairborn and Megan McCane of Peebles; one son, Danny (Heather) Nichols of Winchester, Kentucky; one sister, Eppie Nichols of Phoenix, Arizona; eleven grandchildren: Angela, Brieana, Jeremiah, Bethany, Leah, Lionel, Elizabeth, Malachai, Jacob, Anna and Kinley; 13 great-grandchildren and numerous nieces and nephews.

He was a 1955 graduate of Peebles High School.  He loved to drive, as a truck driver he visited places all over the United States.  He enjoyed raising, breeding and boarding horses for many years.  He also had a mink farm for a brief time while his children were young.

The public visitation is 5 – 6 pm Monday, October 26, 2020 at Lafferty Funeral Home, 205 S. Cherry Street, West Union.

The public funeral is at 6 pm Monday, October 26, 2020 at Lafferty Funeral Home.  Pastor Richard Lloyd will officiate.

Lafferty Funeral Home Incorporated is serving the family.
Condolences
Roy Heisler - Oct 26, 2020
I was so sorry to get the bad news of Harold's passing. It's heartbreaking knowing what you are going through. Harold was so easy going and pleasant, I never heard anything negative from him. I have many good memories of us on the job together, memories that I cherish. You're in my prayers.