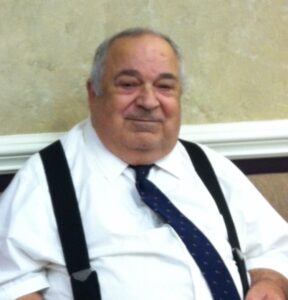 Hansel Wallace
January 16, 1937 - March 21, 2021
Hansel Wallace, age 84, of Peebles, Ohio died Sunday March 21,2021 at the Adams County Manor in West Union after suffering a long illness.
Hansel was born January 19, 1937 in Grayson, Kentucky.
He is preceded in death by his wife Wanda Lee Wallace, his parents Johnny and Lula Mae (Watson) Wallace.
Hansel had four siblings: John "Junior", Emma Lou, Geneva, and Betty Lou.  He and his wife had five children together, Robert Hansel, Judy Lee, Debbie Evelyn, Annette Kay, and Loretta J.

Hansel was very active in his ministry as one of Jehovah's Witnesses. He was always eager to talk about his faith.  He was known by his friends and all who knew him  as a humble, generous and very kind  man. He will be greatly missed.

A Private Graveside Service will be held at Evergreen Cemetery in Peebles.  A memorial talk will be held virtually on Sunday, March 28 at 12:30 via zoom.
Condolences
Christy Hawes - Mar 25, 2021
I do not know the family personally but my father in law is Larry Hawes an is greatly hurt upon hearing of Hanzel's passing. He has great memories of him an the whole family. Please if someone in the family could contact him I would greatly appreciate it. He would love nothing more for he loves the Wallace family so much. I am also posting his phone #here 937-587-3272 he won't mind. So please, I am so sorry for your loss! An i would really like for Larry to be able to talk to someone in the Wallace family please. Again I am sorry for your great loss. My prayers AR with you.
Julia adams - Mar 24, 2021
Even though I only knew hansel for a short time, it was a pleasure to be able to help take care of him. He was a very pleasant man and could always make me smile. He will be greatly missed. Thoughts and prayers to the family. Your friend julia