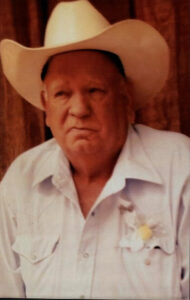 Garry W. Pearson
September 15, 1951 - August 3, 2020
Garry W. Pearson, Sr., 68, of Stout, Ohio, died Monday, August 3, 2020 at St. Joseph Hospital in Lexington, Kentucky.  He was born September 15, 1951 in Cincinnati. He was preceded by his parents, Robert Junior Pearson and Mary Lena (Durham) Pearson and one brother, Daryl Pearson.

Garry is survived by wife, Louise Pearson of Stout; son, Garry W. Pearson, Jr. (Tina) of Bellecenter; three step-daughters: Sarah Wells of Stout, Loretta Gray of Jackson and Paula Duty (Joe) of Frankfort;             one step-son, Paul Wells of Thornton, Texas; one brother, Robert Pearson of Cincinnati; one grandson, Dalton Pearson of Cincinnati and 16 step-grandchildren.

He enjoyed working on cars and spent many years as an auto body painter and teacher at Butler Tech Fairfield Township Campus - D. Russell Lee Building.  He was an employee at Smyth Automotive Incorporated in Cincinnati.  He had a love for horses and took delight as a horse trainer.

There will be no services.  Mr. Pearson will be cremated.

Lafferty Funeral Home Incorporated is serving the family.
Condolences
Tina - Aug 6, 2020
You will be missed but never forgotten. Love you Garry! ❤