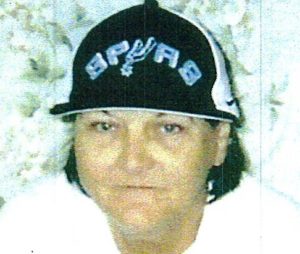 Frances Juanita Jones
March 21, 1950 - October 21, 2019
Frances Juanita Jones, 69, of New Richmond, Ohio passed away Monday, October 21, 2019 at her home. She was born March 21, 1950 to the late Walter and Haley (Hall) Jones.  Besides her parents, preceding her in death are her sisters, Faye Couch and Beverly Jones, and brothers, Walter Jones, Billy Jones and Ricky Jones, and grandson, Matthew.

Frances is survived by her children: Ronnie Dean and Carlos Dean, both of Cincinnati, Ohio, Jerry Relthford, Sheryl Dean and Cindy Dean, all of New Richmond; brothers, Johnny Jones of Manchester, Ohio and Wayne Jones of Clermont County, Ohio; 21 grandchildren and 15 great grandchildren.

The visitation is from 1 pm until 3 pm on Wednesday, October 30, 2019  at Lafferty Funeral Home in West Union. The funeral will follow at 3 pm with Pastor Pete Francis officiating. Frances will be cremated following the service.
Condolences
Sheryl Dean - Nov 11, 2019
I love you and miss you mom RIP 💔
Seclia Jones Steward - Nov 4, 2019
its been a week today since we lost you . Its harder today then that day because I wanted to call you an tell you about my weekend . I miss you mamaw more than you will ever know . I know you are no longer suffering but it still hurts I wasn't ready .
Jerry Caperton - Oct 29, 2019
I am so sorry for your loss.
Monica Jones Bryant - Oct 29, 2019
I am so sorry for the loss of your Momma, Sister, Grandmother, Great Grandmother...you all are in my prayers...