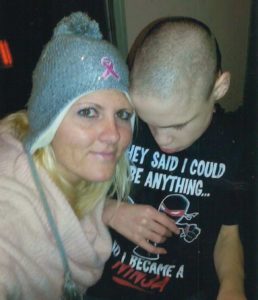 Ethan Allen McEntire
December 28, 1994 - July 7, 2018
Ethan Allen McEntire, 23, of West Union, Ohio passed away Saturday, July 7, 2018 at his home. He was born December 28, 1994 in Lexington, Kentucky.

Ethan is survived by his parents, Jamie and James Francis of West Union; two sisters: Meranda Francis of Hebron, Kentucky and Vanessa Francis of West Union; three brothers:   Matthew McEntire, James Francis and Jamie Francis all of West Union; half-sister, Haley McEntire; half-brothers, Eli McEntire, Logan Brumley, Eddie McEntire; maternal grandparents, Constance and Randy Jones; paternal grandmother, Teresa Wolford; paternal grandfather, James Francis; three aunts: Daisy Smith, Thelma Walker, and Tracy Jones; five uncles: Gary Jones, Justin Smith, Jerry Reed, Curtis Walker and Ernest Walker; special nephew, M.J. McEntire and several other nieces and nephews, many cousins, and very special person, Amy Applegate.

Memorial donations may be made to Lafferty Funeral Home, Inc., 205 South Cherry Street, West Union, Ohio 45693.

The visitation is from 11 am until 12 noon on Thursday July 19, 2018 at Lafferty Funeral Home in West Union. A memorial service will follow at 12 noon with Pastor Denver Noe officiating.
Condolences
Anonymous - Aug 23, 2018
R.I.P
Rena Sorensen - Jul 17, 2018
I was so sorry to hear of Ethan's passing. Many prayers to your family during this time. We know how much you loved Ethan for exactly who he was. His resilience and determination were amazing. He taught me so much and I will never forget him.
Sharla Harris - Jul 16, 2018
I am so sorry for your loss. Ethan was an amazing young man that touched our hearts. Hugs and prayers