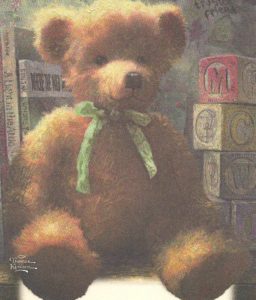 Elizabeth Grace-Marie Ober
April 23, 2019 - April 23, 2019
Elizabeth Grace-Marie Ober, infant daughter of Brittany and Cory Ober, passed away on Tuesday, April 23, 2019 at the Southern Ohio Medical Center in Portsmouth, Ohio.

Elizabeth is survived by her parents, Brittany and Cory Ober and sisters, Mya and Annabelle Ober of Peebles, Ohio; grandparents, Vicki Randolph of Norwood, Ohio, Dave Randolph of West Union, Ohio and Dawn Ober of Lucasville, Ohio; great grandmother, Janet Fields of West Union; great grandfather, Dave Marple of Norwood; great grandparents Steve and Danelle Ober of Franklin Furnace, Ohio; uncles, Jake Randolph of Peebles and Steven Taylor of Lucasville; aunts, Ashley Randolph of West Union and Alexis Stiles of South Webster, Ohio; great aunt and uncle, Jenny and Tate Stiles of South Webster; great aunt and uncle, Stephanie and Mikey Tomlin of Peebles,  and many cousins and extended family.

Visitation is from 11 – 12 noon on Wednesday, May 1, 2019 at Lafferty Funeral Home in West Union. The funeral service will follow with Pastor Dean Kuhn officiating.  Burial will be at the private family cemetery near West Union.
Condolences
Regina Ober - May 6, 2019
Sorry for your loss.