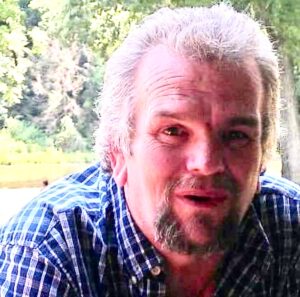 Donald Lee Hall
November 2, 1957 - October 10, 2023
Donald Lee Hall, age 65, of Seaman, Ohio, passed away Tuesday, October 10, 2023.  He was born November 2, 1957 in Cincinnati.   He is preceded by his father, Robert C. Hall, Jr. and stepfather, Everett L. Dempsey.

Donald is survived by his wife, Lesley Hall of Seaman; mother, Ramona Dempsey and Larry Kramer of Batavia; two daughters: Mandi (David) Thompson of Manchester and Emily Ward and Josh Latham of West Union; two grandsons: Hunter S. Hall of Manchester and David (Vanessa) Thompson of West Union; two brothers: David (Karen) Hall of Mt. Orab and Alan (Lanette) Mounts of Bethel and several nieces, nephews and friends.

Donald was a retired truck driver.  He loved spending time with his family and friends and fishing, traveling to the Smokies, sitting in his recliner and watching T.V.

Mr. Hall was cremated.

The graveside inurnment will be at 2:30 pm, October 28, 2023 at Cherry Fork Cemetery, 14113 State Route 136, Cherry Fork, Ohio 45618.

Friends can sign online condolences at www.LaffertyFuneralHome.com

Lafferty Funeral Home Incorporated serves the family.
Condolences
ReSheena Shiveley - Nov 15, 2023
Mandi, Dave, and Boys. So sorry to hear of your Dad's passing.
Robin Swartz - Nov 5, 2023
Ramona- We are So very sorry for your loss. Praying for comfort for all the family during this time. Debbie had sent a message and I didn't see it until the middle of the week. I wish I had seen it sooner. Love to you all, Ken and Robin
Raegena Kidder - Oct 20, 2023
Lesley so sorry for your loss if you need to talk let me know by texting me. You have my condolences my friend for all of you 😭💔
Jerry & Kathy Massie - Oct 13, 2023
Les, so sorry for your loss. You are in our Prayers. God Bless. Jerry & Kathy
Elaine Lafferty - Oct 13, 2023
Ramona, You and your family have my sincere sympathy. So sorry, Elaine Lafferty