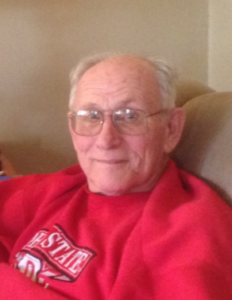 David William Garvin (July 4, 1941 - June 4, 2020)
July 4, 1941 - July 20, 2020
David William Garvin, age 78, of West Union, Ohio, died Thursday, June 4, 2020 at the Adams County Manor. He was born July 4, 1941 in Portsmouth. David is preceded in death by parents: William and Virginia Garvin and wife, Beth Wiles.

David is survived by three daughters: Susan Chambers of Homestead, Florida, Virginia Martini of Naples Florida, and Holly Redding of Tavernier, Florida; four grandchildren: Alisa and Logan Martini and Abigail and Ryan Chambers; one sister Linda Jenkins (Micah) of Columbus.

David was a 1959 graduate of West Union High School and played the trumpet in the school band.  After high school, David attended Miami University and Morehead University. He loved music, collected butterflies, had a passion for history and the outdoors, including fishing, and gardening.  He worked with the Boy Scouts of America alongside his father, William, they enjoyed hiking and camping.  He had the privilege of enjoying the Philmont Scout Ranch.  He was proud member of the West Union Presbyterian Church.

After David and Beth married they moved to South West Florida where he worked in the construction industry.  When David's father became ill he moved back to Ohio and started a lawn care business.

There will be no services.

Lafferty Funeral Home Incorporated in West Union, Ohio is serving the family.
Condolences
Virginia - Jul 27, 2020
Thank you all for leaving very sweet memories & messages . I have enjoyed reading them about my dad. It truly is very special to me as it would be to him.
Bob Lohse - Jul 25, 2020
One of my very best friends growing up in Adams Co. We shared many scouting trips together and I would ride my bicycle from my home in Seaman to his in West Union. I visited with Dave a few times in the last several years. My condolences to all the family and Dave thanks for the great memories.
Phillip and Vicki Rhonemus - Jul 23, 2020
Dear Extended Garvin Families, As a family, we attended The West Union Presbyterian with your father and his family. Virginia and Bill had us to the house several times with Linda and David. I had several conversations with Dave when he moved back to West Union. Our thoughts and prayers are with you. Sincerely,
Holly Garvin Redding - Jul 21, 2020
Dad, we and miss you and love you so much. So many memories. Thank you to everyone in West Union for the help you provided him. ❤ Holly & Ron Redding
Alan Foster - Jul 18, 2020
My tennis buddy from early 60s😢
Virginia Martini - Jul 18, 2020
I love you dad & you will be dearly missed. Our Sunday phone calls were so special to me. Thank you to everyone in West Union who was a friend to my dad. Until we meet again....💔
John T and Elaine Lafferty - Jul 18, 2020
We send sympathy to David's daughters and to his sister Linda. We have good memories of Dave during the 12 years we were classmates at West Union.