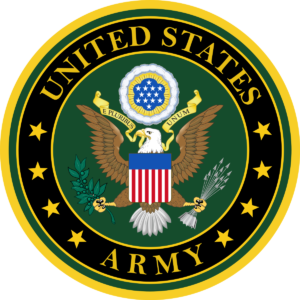 David Owen Scott
September 17, 1938 - February 15, 2023
David Owen Scott departed this life February 15, 2023 at home in Hilliard, Ohio. He was born September 17, 1938 in Lockbourne, Ohio to Reverend Dwight and Bessie Scott.  Besides his parents he is preceded in death by his sister, Marjorie Elise Seymour and brother Dwight Scott.

He is survived by his wife, Barbara of 63 years; son, Brandon David; grandson, Brady David; brother Paul and many nieces, nephews and cousins.

He graduated from West Union High School in 1957.  He served in the Army as MP from 1961-1963.  He then started his career in printing at Tri-Village Printing in Grandview until he started Scott Printing on Goodale Blvd.  He retired from Miller Printing in Springfield as a salesman.  He was a member of Groveport-Lockbourne F & A.M. Lodge No. 592 and of the Ohio Eastern Star.

The public graveside funeral and interment is 1 PM Saturday, February 18, 2023 at West Union Cemetery, 9522 State Route 125, West Union, Ohio 45693. Pastor Boyd Lacy will officiate.

The Adams County Honor Guard will perform a military service.

Friends can sign online condolences at www.LaffertyFuneralHome.com

Lafferty Funeral Home Incorporated serves the family.
Condolences
James c.( Arch) DeBoard and Cheryl - Feb 21, 2023
Barbara and family: Our prayers go out for all of you in your loss. You have been a part of my friends and family for a long time and you will remain so now especially. God's peace and Love be with you all as you move forward following the "steps of Jesus".
Mark Davidson - Feb 18, 2023
Dave was one of my best friends back in the 80's when I really needed them. Our trip together to explore Nashville and its music heritage was a lifetime experience. He was an honest and honorable man. RIP
Joyce and Gary Senter - Feb 17, 2023
Barbara and Brandon, the 2 older boys both called to tell us of David's passing. We are very sorry to hear of your loss. We haven't seen you for awhile but have many fond memories of conversations with David. Will never forget Kindergarten assessment when you both said we are the old parents in the group. Everyone laughed but it was so not true. Plenty of others. We were talking tonight of sitting at ball games by you. David was enjoyable to always chat with. Please know you are in our thoughts and prayers and May David rest in peace. Joyce and Gary Senter and family
John T. and Elaine Lafferty - Feb 16, 2023
Dear Barbara, We are so sorry to learn about David's passing. Although we haven't seen you both in years, we definitely remember you from our school days. You and your family have our sincere sympathy. John T. and Elaine