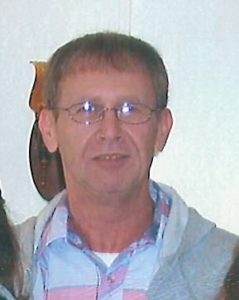 Danny Lee White
November 7, 1959 - May 22, 2018
Danny Lee White, 58, of West Union, Ohio passed away Tuesday, May 22, 2018 at his home. He was born November 7, 1959 in Adams County. He was preceded in death by his brother, Jerry White.

Danny is survived by one son, Jeremy White of West Union; two grandsons: Jeremy and Isaac White; parents, Jack and Elenor (Nehus) White of West Union; one brother, Henry (Sharon) White of Seaman, Ohio; two sisters: Pamela (Dennis) Pettit of West Union, and Theresa White of West Union; numerous aunts, uncles, nieces, nephews, cousins and friends.

The visitation is from 11am until 1 pm on Tuesday, May 29, 2018 at Lafferty Funeral Home in West Union. The funeral is at 1 pm. Burial will be at Kirker Cemetery in Liberty Township in Adams County.