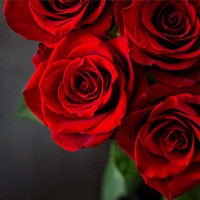 Constance Colston
March 29, 1965 - August 11, 2021
Constance Ann Colston, 56, of West Union, Ohio, died Wednesday, August 11, 2021 at her residence.  She was born March 29, 1965 in Hamilton County.  She is preceded by parents: William Colston and Joyce Campbell and one brother, Billy Colston.

She is survived by one son, Dewayne Bellamy and Sylvia Smith of Batavia; husband, Russell Hall of West Union; five sisters: Susan Dunn, Pam Colston, Tiny Colston, Virginia Colston and Sherry Campbell; two brothers: Doug Colston and Leonard Colston and several nieces and nephews.

Connie was a loving and caring mother, sister and friend.  She loved spending time with her family and enjoyed drawing and watching movies.  She will be missed by all who knew her.

In lieu of flowers, memorial donations can be made to:

Lafferty Funeral Home Incorporated, P.O. Box 5, West Union, Ohio 45693.

Miss Colston will be cremated.  There are no services at this time.

Lafferty Funeral Home Incorporated is serving the family.
Condolences
Pamela Perry - Sep 3, 2021
To my beloved sister I'm sorry you're going through all this mess up there we love you from ginny Pam tiny late BillyBilly Connie yourself Doug Susie late Earl Leonard.. and your little brother Billy in heaven.. this is your true family Russell Hall and Sylvia Smith has nothing to do with us... Love you my sister I'll see you one day Pam...