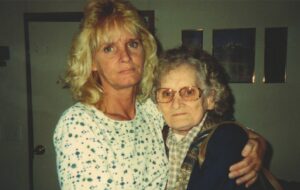 Cheryl Jean (Grooms) Francis
March 5, 1958 - April 4, 2022
Cheryl Jean (Grooms) Francis, 64, of West Union, Ohio passed away on April 4, 2022 at her residence. She was born March 5, 1958 in Portsmouth. She is preceded by husband, Wendell Carl Francis; mother, Esther Grooms; four brothers: Tyrone Jones, John Jones, Randy Grooms and Tony Grooms and two sisters: Dixie Fizer and Sherry Woolard.

Cheryl is survived by two sons: Jayson (Jennifer Yates) Tackett of West Union and Jeremy (Crystal) Tackett of Manchester; one daughter, Jennifer F. Tackett of West Union; one sister, Diane Grooms of West Union; three grandchildren: Jayson Lee Tackett of Maysville, Kentucky, Jayden Tackett of Manchester Candace Stephenson of Goshen and Jai Brookbank of Ripley and several nieces, nephews, cousins and friends.

Mrs. Francis will be cremated.

A memorial service will be held at the convenience of the family.

Lafferty Funeral Home Incorporated serves the family.
Condolences
Jenn💔 - Apr 18, 2022
I miss you Mommy. I don't wanna imagine living another 40+ years without you. I will never be able to fill the huge void in my heart. I was lucky to have had such an amazing mother. You were more than an exceptional mother, you were my friend, my confidant, and always my biggest fan. Im proud to have gotten to call you Mom. I hope and pray Heaven is everything you imagined and more. I hope you knew how much i loved you and how much im going to miss your funny dances and songs you sang and jokes you told but most of all i will miss hugs and your kisses and your goofy laugh. I will never forget you and i love you to infinity and beyond….tell ruthie i miss her and hug her really tight for me.. and ill see you both soon. 🤍
Lisa Bilyeu - Apr 9, 2022
So sorry to hear this. Prayers for Cheryl's family. May they find comfort, peace, and healing during this time.
Kiley corwin - Apr 6, 2022
My deepest condolences! 💔 This is very sad! Wish the best for the family