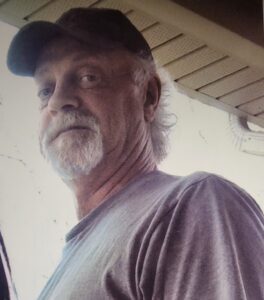 Cecil Parker
May 26, 1956 - October 2, 2021
Cecil Parker, 65, of Peebles, Ohio passed away, Saturday, October 2, 2021.  He was born May 26, 1956 in Carter County, Kentucky. He is preceded by parents: Everett and Wilma (Burchett) Parker and one brother Everett Parker, Jr.

Cecil is survived by three daughters: Patricia (Jim) Clark of Hillsboro, Jennifer (Scott) McMahan of Peebles and Karen Rice of Peebles; eleven grandchildren; twelve great grandchildren; four siblings: Judy Johnson of Peebles, Ronnie Parker of Peebles, Mary Forman of Peebles, and Diane (Rodney Bracken) Parker of West Union and numerous nieces and nephews.

Cecil loved spending time with his family. He had a huge heart and would help anyone.  He was a self-employed contractor and worked at Zimmer Power Plant. He retired from All American Drywall. He enjoyed fishing and hunting.

The public visitation is 6 – 9 PM Friday, October 8, 2021 at Lafferty Funeral Home Incorporated, 205 South Cherry Street, West Union, Ohio 45693.

The public visitation is 1 – 2 PM Saturday, October 9, 2021 at Lafferty Funeral Home Incorporated

The public funeral is 2 PM Saturday, October 9, 2021 at Lafferty Funeral Home Incorporated. Pastor Keith Burchett will officiate.

The public interment is at Locust Grove Cemetery, State Route 41, Peebles, Ohio 45660

Lafferty Funeral Home Incorporated is serving the family.


Condolences
Kim Floyd - Oct 9, 2021
You were one of the fewest real people I've had the pleasure knowing and learning from throughout life. Our family won't be the same without you. You will be missed always. Love you
Emma grooms - Oct 9, 2021
Cecil was a very caring person loved to be around his Family and friends and take road trips with his nephew. Glad I got to meet him. Prayers for the family 💙
Sherry Downs Doss - Oct 7, 2021
I am so sorry to hear this I just saw him and was glad to see him since it has been awhile my prayers are with all of you
Connie Burke - Oct 6, 2021
Will alway think about and love you we had alot of great time my heart is broke we were like brother and sister at one time
Diane Grooms - Oct 6, 2021
Prayers for all the family members And friends. So Sorry For Your Loss. May God give you comfort and be with you all...