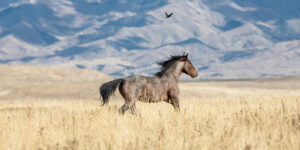 Brett "BJ" Wheatley
February 23, 1957 - April 2, 2022
Brett "BJ" Wheatley, 65, of Lynx, Ohio passed away on April 2, 2022 at Hospice of Hope Care Center in Maysville, Kentucky. He was born February 23, 1957 in West Union. He is preceded by parents: James Martin and Helen Pauline (Grooms) Wheatley and one nephew, David Matthews.

B.J. is survived by three brothers: Doug (Donna) Matthews of Springboro, Steve Matthews of Brush Creek Township and Kent (Shirley) Matthews of Hillsboro; two nieces: Dawn Hock and Sonya Priest and many friends.

B.J. loved horses and spending time teaching 4-H.  He will be missed my many and forgotten by none.

The public visitation is 4-6 PM Thursday, April 7, 2022 at Lafferty Funeral Home Incorporated, 205 South Cherry Street, West Union, Ohio 45693.

Mr. Wheatley will be cremated after the visitation.

A private inurnment will occur at the West Union Cemetery.

Lafferty Funeral Home Incorporated serves the family.
Condolences
Phil and Vicki Rhonemus - Apr 11, 2022
Dear Wheatley Families, Keeping all of you in our thoughts and prayers at this time. Sincerely,
Jim Nichols (Ratchet) - Apr 5, 2022
My condolences to the family. BJ and I have been friends since childhood, we spent countless hours riding horses and traveling the roads. He was a gentle giant and as good as the day is long to everyone he met. Ride fast and keep your boots dry old friend, I'll catch you on the other side.
John T and Elaine Lafferty - Apr 5, 2022
We are very saddened to learn of B J's death. He was always so helpful to our family when Bill had the horses on the farm. We send our sincere sympathy.