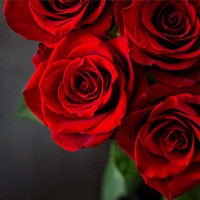 Barbara Thiel
July 26, 1944 - December 2, 2021
Barb Thiel, 77, of Manchester, Ohio, died Thursday, December 2, 2021 at the Adams County Manor in West Union. She was born July 26, 1944 in Cincinnati. She is preceded by parents: Frank and Libby (Trail) Thiel.
Barb is survived by four brothers: Wayne Thiel of Hillsboro, John Thiel of Lynchburg, James Thiel of Fayetteville and Jerry Thiel of Lynchburg; two sisters: Lois Thiel of New Vienna and Judy Thiel of Manchester and several nieces, nephews and friends.
Barb was a devoted pet mom, she adored her chihuahua, Baby. She loved to spend time with family and friends joy riding around town. She will be missed by all who knew her.
The public graveside funeral and interment is 2 PM Monday, December 6, 2021 at Mt. Orab Cemetery, 14480 US Route 68, Mt. Orab, Ohio 45154
Lafferty Funeral Home Incorporated is serving the family.
Condolences
Marissa - Dec 7, 2021
Hey Barb, my condolence for you is that you´re the best (great)aunt I could ever ask for. I love you so much, you´ll forever be missed. I´ll never forget you, You´re strong, brave, and so irreplaceable. I hope you're walking in the clouds.
Judy Rowlands - Dec 6, 2021
My condolences to all of Barb Thiel's family and friends. Rest in peace, Barb! I love you and I am going to miss you, Barb!