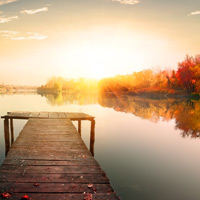 Anthony "Tony" Storer
October 4, 1966 - April 6, 2021
Tony Storer, 54, of Peebles, Ohio, died Tuesday, April 6, 2021 at his residence.   Tony was born October 4, 1966 in West Union.  He is preceded in death by parents: Alva Raymond and Barbara Jean (Wickerham) Storer and one sister, Anita Kendrick.

He is survived by one sister, Rita (Gary) Miller; two brothers: Don (Rhonda) Storer and Tracy (Kimberly) Storer and many nieces and nephews.

Tony was a very dedicated man. He was a member of the White Oak Church for many years.  He was a hard worker and a very sincere brother and friend.

In lieu of flowers, memorial donations can be made to:

Lafferty Funeral Home Incorporated, P.O. Box 5, West Union, Ohio 45693.

Mr. Storer will be cremated.  A celebration of life will be held at the convenience of the family.

Lafferty Funeral Home Incorporated is serving the family.
Condolences
Rita Miller - Apr 20, 2021
Thank you brother for the laughs and love you shared ,You will be missed so much ,You will never be forgotten, Always in my heart,
Patti ( Lang ) Shaw - Apr 18, 2021
So sorry for your loss. I remember growing up together as kids. Prayers for everyone. 🙏
Regina Mefford - Apr 17, 2021
So sorry for your loss.Prayers for the Storer family.