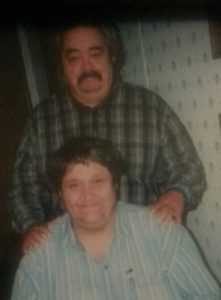 Allen Buschard
April 1, 1942 - January 26, 2018
Allen Buschard, 75, passed away Friday, January 26 2018 at the Adams County Regional Medical Center in Seaman, OH. He was born to Raymond Buschard and Mattie (Lanter) Buschard on April 1, 1942. He was preceded in death by his parents; wife, Connie (Cantrell) Buschard; two sisters: Betty Buschard and Lorelie (Buschard) Digby; three brothers: William, Perry, and Roger Buschard; and nine infant children.

Allen is survived by one daughter, Rachel Buschard of West Union, Ohio; two sisters: Ruth Buschard of Bedford, Indiana and Muerrel Malone and husband Barry of Winchester, Ohio, and many nieces, nephews, great nieces and great nephews that all loved him very much.

Allen had worked at Faye Apartments in Cincinnati, Ohio as a maintenance technician prior to his retirement. He was a long time member of The Church of Jesus Christ of Latter-Day Saints.

The visitation is 11 am until 12 pm Wednesday, February 7, 2018 at Lafferty Funeral Home in West Union.  The funeral is at 12 pm with Bishop Matt Armstrong officiating. Burial will be at West Union Cemetery in West Union.