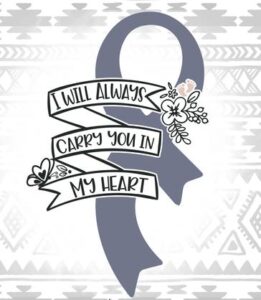 Maverick Damean Whaley
July 5, 2021 - July 5, 2021
Maverick Damean Whaley was born into eternal rest on July 5, 2021 at Meadowview Regional Medical Center. Maverick is survived by his parents Selena Kaitlyn Horsley and James Damean Lee Whaley of Seaman; one brother, Chasen Lee Whaley of Seaman; grandparents Ellen Jean Horsley, Johnny Lee Horsley, Carolyn Jean Whaley and James Herbert Whaley.

Sweet Baby Boy

Sweet baby boy in heaven above

God sent you to us with much love

Not knowing what pain, it would cause

We deal with it just because

The few minutes we had with you in our arms

Will last me till the end of time

Till we see and know that you were really ours

All our love we send to you

Oh, our sweet angel

Look down on us

Take this pain and set us free

We long to see you in the future

To hold and kiss you

A private service will be held at the convenience of the family.

Lafferty Funeral Home Incorporated is serving the family.
Condolences
Julie fetters - Jul 10, 2021
I am so sorry Selena my heart is so heavy for u
Julie and Dale Horsley - Jul 10, 2021
We are so very sorry for your loss. Prayers for you all.
April Purcell - Jul 7, 2021
I'm so sorry for your loss!
Heather hayslip - Jul 7, 2021
I'm so sorry Selena and JD, I pray to god that he be with you during this rough time, there is no pain compared to losing a child, my heart is with you. If you need anything don't hesitate to ask. I'm here for you!
Dottie Isaac - Jul 7, 2021
My God be with both of you through this time in your life. Just know that little Budle of joy has so many people that loves him and that is going to miss him. But he is up there with the Lord laughing and playing and best believe he is watching over his mommy daddy and his bubby that he loves dearly 💖. But I'm truly sorry and if you need anything I'm here
Tristan spradlin - Jul 7, 2021
My heart my prayers go out to jd whaley and salena Horsley im so sorry for your loss prayers go out to u guys !!
Sheri Holsinger - Jul 7, 2021
I'm so sorry, words can not take away the pain you feel in your heart. Hugs and prayers to you and JD. I'm always hear for you oxox.